THE PLACE TO DISCOVER THE FUTURE OF INVESTING
… by Janice Cheng with updates from 103 staff.
Hosted at TubeScience Studios in Los Angeles, California, Equity Crowdfunding Week by StartupStarter is 3 days of investment Startup discovery. This immersive investment conference is taking place online and in person right now! November 9 to 11, 2022 — and is one not to miss!

Battle Approved Motors. Invest Today!!

Get a $250 Amazon Gift Card. Apply Today!
Over the past few years, digital platforms have emerged as a viable means of disrupting industries, and the finance sector is no exception. And with the way inflation is trending, knowing how to invest is key to playing the game – and playing it smart.
New to the investing landscape is equity crowdfunding – a way for businesses to raise capital that is growing rapidly in popularity. According to research by Valuates Reports, the global crowdfunding market was valued at $12.27 billion in 2019 and is expected to reach a whopping $25.8 billion by 2026.
Equity crowdfunding is the medium that allows anyone to become a shareholder of promising startups. It involves exchanging relatively small amounts of cash, like $250 or more, allowing investors to own a proportionate slice of equity in a business.
Designed to educate the public on how to invest, this highly anticipated conference is here to make investing a tangible, accessible experience for all. And it's certainly delivering on that note so far!
"2022 Equity Crowdfunding Week is our answer to the economic downturn. As the world is bracing for impact and the financial markets are being shaken up, Equity Crowdfunding is uniquely positioned to highlight some of the most innovative companies in the private markets while helping thousands of entrepreneurs weather the storm. As a business dedicated to democratizing entrepreneurship, this is how we are able to help our audience access capital at scale." says Jose Barrera, co-founder and CEO of StartupStarter.
"Our goal is to take this mainstream and open up the world of investing to the general public," he adds. Of course, this is also for angel investors, VCs, family offices and entrepreneurs alike. Safe to say that all eyes are on the event.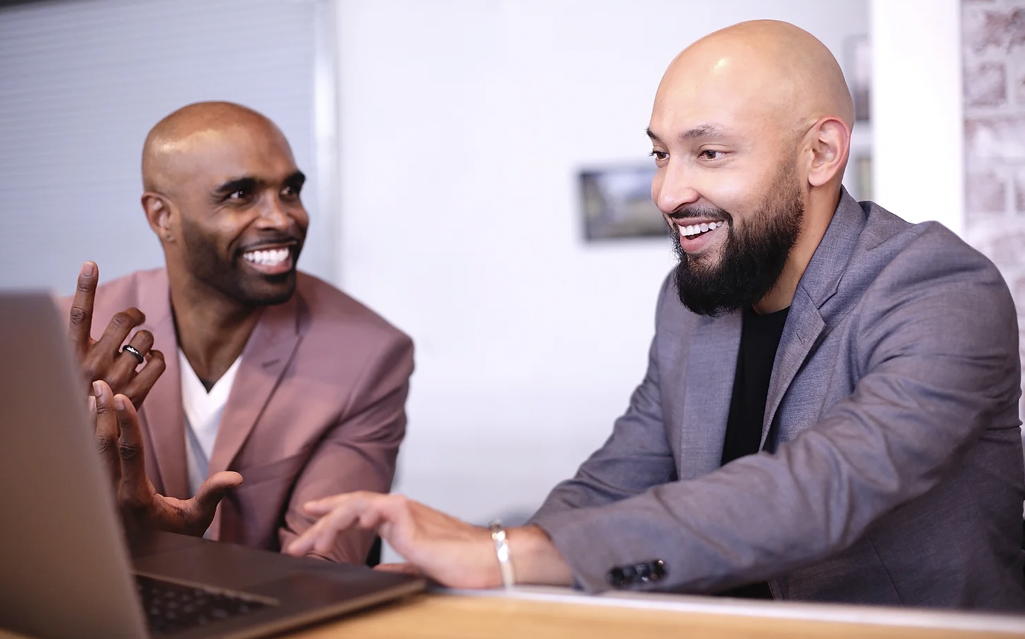 Six different industry tracks to explore
Known as the Coachella of equity crowdfunding events, Equity Crowdfunding Week is unlike any other. It's stacked with an all-star lineup of industry leaders and moguls, structured around six different industries, including blockchain & Web3, cannabis & wellness, cleantech, ecommerce & retail, real estate, and startups. TubeScience Studios is a lively and energized place, with exhibitions across two floors. Exhibitions range from multiple houses (like boxabl and azure printed homes) to talks with electric vehicle startups (Aptera, Atlis, and Battle Approved Motors, Eli), plus robotics, food and beverage, and much more.
Find your next (best) investment
Learn about the future of industries directly from world-class leaders as they take the stage for thought leadership sessions on the current state and future of their industries.
___
DAY ONE
Day one really brought the "who is who" of the equity crowdfunding industry, a very prestigious group, which included a very interesting conversation with some of the latest innovative electric vehicle manufacturers in existence.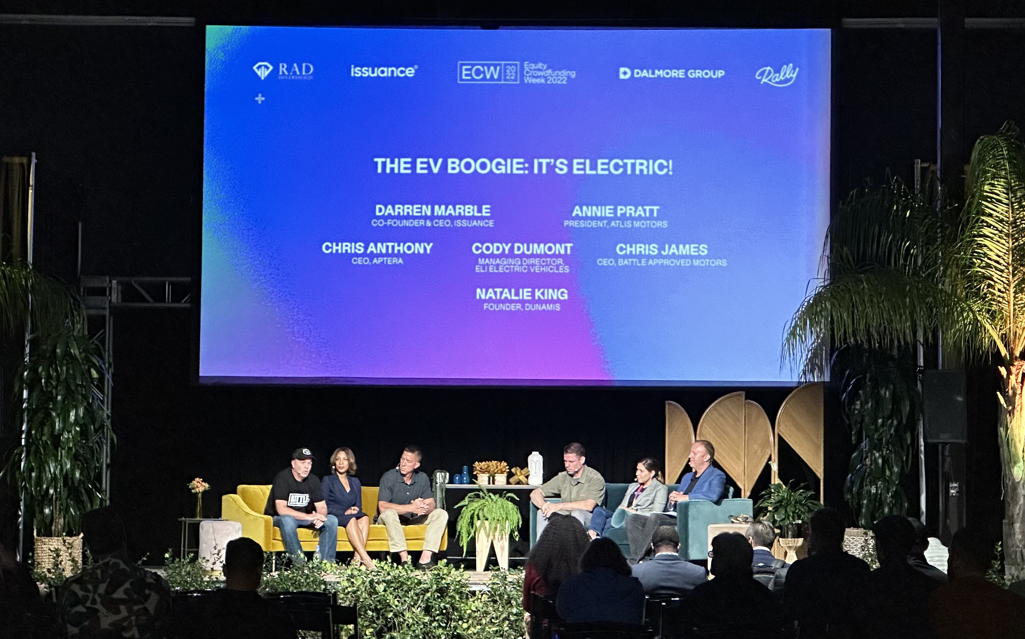 The discussion was hosted and moderated by Darren Marble, CEO of Issuance and included the following panelists;
Chris Anthony, CEO of Aptera Motors
Annie Pratt, President of Atlis Motor Vehicles
Chris James, CEO of Battle Approved Motors
Natalie King, CEO of Dunamis Clean Energy Partners
Cody Dumont, Managing Director at Eli Electric Vehicles
Video: EV Boogie at Equity Crowdfunding Week
___
Day Two
Day two Galiano Tiramani, the founder of Boxabl, sat down with Etan Butler, the chairman of Dalmore Group, two giants under one roof.
___
Below is a video of Galiano talking with Chris James.
Boxabl Co-Founder Galiano Tiramani Chats With Battle Approved Motors Founder Chris James
Within the conference there was also a full investment trade show to take the discovery experience to a whole new level, plus one can experience first-hand the companies that will be exhibiting.
___
Day Three
Day three concluded on The Future of Blockchain which was with Cryptokitties, Chapter One, Solana, Satoshi's Index, and Garden Lab.
In discussion with Dapper Labs they talked about the future of blockchain and how real-world applications are accelerating the future of the industry. NFTs are not only about images anymore
For more about Equity Crowdfunding Week; make sure to go directly to the ECW page.