Clothing online shopping is a lot of work. Finding the perfect puffer coat or Christmas dress might take several hours spent browsing the vast selections available on Google, Amazon, and Nordstrom.
Shoptrue is a new marketplace with the goal of making online purchasing easier and more enjoyable. Like Netflix and Instagram, which use user preferences to curate content, Shoptrue leverages AI to personalize the shopping experience for each user.

Battle Approved Motors. Invest Today!!

Get a $250 Amazon Gift Card. Apply Today!
Its system selects items from a database of millions of products across 2,000 brands to meet your preferences in terms of price, quality, and fit. The app and website for the brand were both released today, and users will be able to access the platform through either of these mediums.
While most online retailers still rely on customers conducting keyword searches, Shoptrue is part of a new breed of firms like Stitch Fix and The Yes (recently purchased by Pinterest) that are devoted to introducing shoppers to new, potentially interesting things. This trend represents the industry's natural progression into the future.
Businesses already use algorithms to influence our tastes in media like news, music, and film, so it only seems sensible to extend their use to the fashion industry.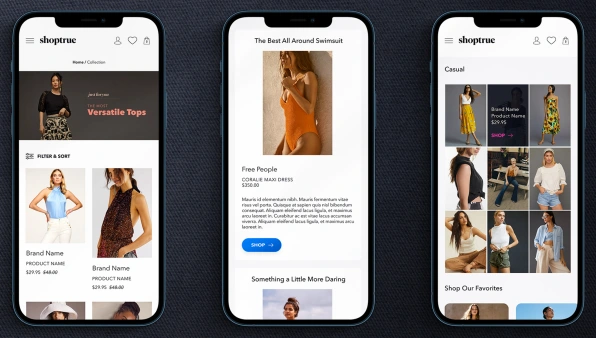 Shopping for clothes becomes more like browsing social media on a site like Shoptrue, where you can discover hidden gems you would have never found otherwise.
Though Shoptrue's method could drastically improve online purchasing, it also faces several obstacles. One challenge is that online shoppers are notoriously choosy, making it tough to attract enough customers to a new marketplace to allow the AI to learn their preferences.
In a broader sense, it might be challenging to utilize algorithms to determine a customer's sense of style because individuals' preferences in clothing tend to be unique and subject to change with each new season.
Many people also utilize clothing as a means of self-definition. It's a valid concern to wonder if some of fashion's allure is lost if we no longer get to use our individual creativity in choosing our outfits because of algorithms.
The Leadership Team
Romney Evans, an e-commerce expert who previously cofounded True Fit, a firm that utilizes data to help shoppers locate better-fitting apparel, is the mind behind Shoptrue.
Evans has put together a powerhouse crew for the launch of Shoptrue, including John Lashlee, a former data scientist at Netflix and LinkedIn, who will serve as vice president of data science, and Brandon Holley, a former editor-in-chief at Lucky, Jane, and ElleGirl, who will serve as chief fashion officer.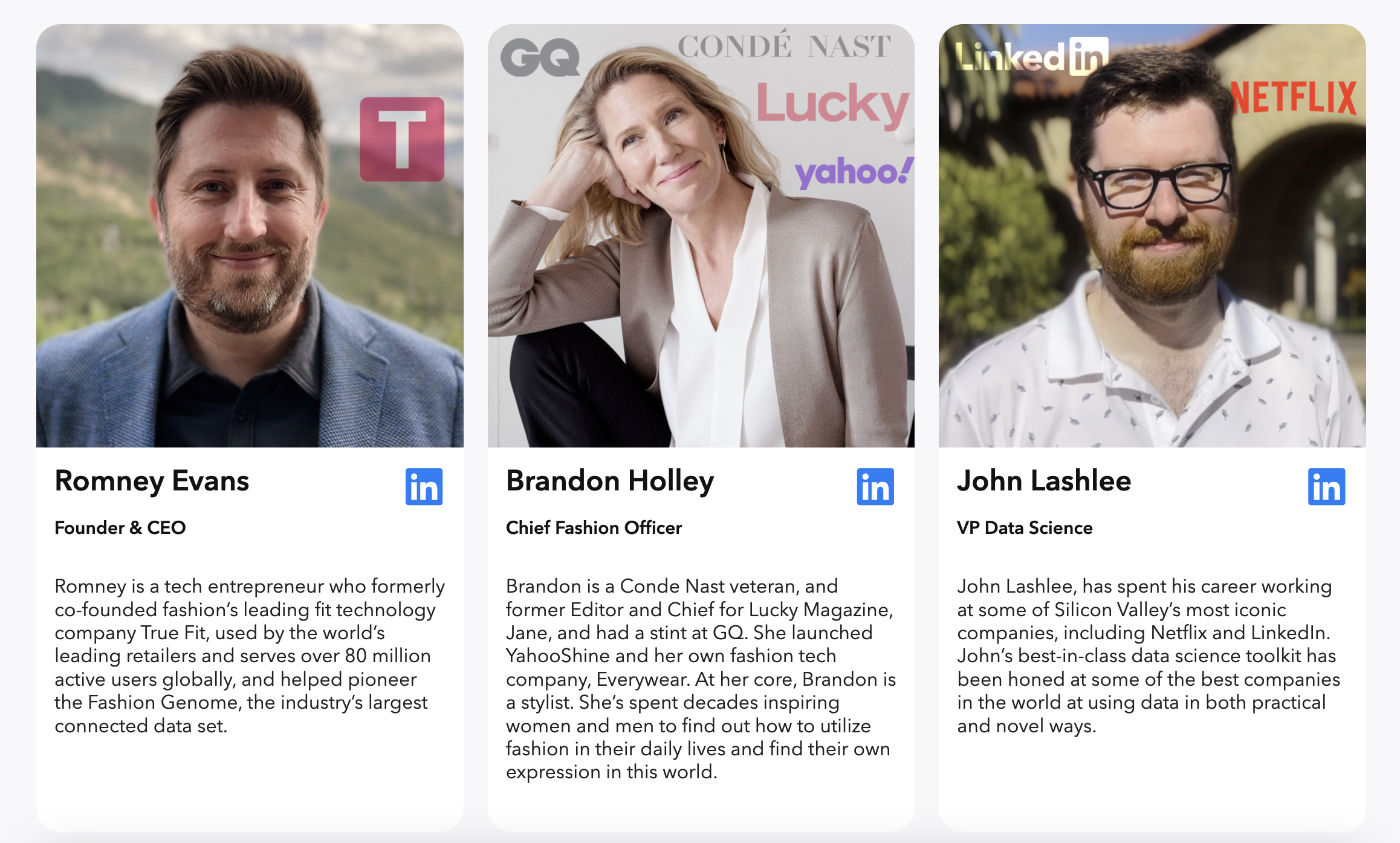 Shoptrue welcomes visitors with a quick survey designed to uncover their preferred labels and styles. After that, they'll be able to enter their own individualized shopping experience.
Several distinct types of apparel were available in my shop, including cozy sweaters, fresh jeans, chilly weather coats, and sturdy boots. It was clear from my initial perusal of the site that Shoptrue understood my taste.
As a new mother, I have no need for high heels right now, but I had been thinking of purchasing a pair of chunky, comfortable boots. A couple of the boot suggestions the site made were Doc Martens and Isabel Marant, both of which I really liked.
Some of the boots didn't appeal to me, such as the orange Ulla Johnson heels and the odd Croc clog boot hybrid. After taking the initial survey, the user can train the algorithm by clicking on products that pique their interest.
Combined with human curation, algorithms can be quite effective.
Evans hopes the site will be like Netflix in that you'll find yourself enjoying things and companies you hadn't previously considered. However, he also thinks that Shoptrue can't succeed if it solely uses AI and algorithms to make decisions.
Holley, a seasoned editor in charge of clothing, is here to help. It's her job to introduce customers to influential people in the community who can serve as role models when shopping.
She plans to recruit popular bloggers and YouTubers to run curated shops on the platform. Users are free to peruse their virtual boutiques and select desired items with a few mouse clicks.
They can use this data to better stock their shelves in the future. Combining commerce with content, she will write blog articles that will be shown next to products.
Users have the option of making their stores visible to the general public. One other option is for them to conceal their shops. Over time, the system will also learn your size and fit preferences, making recommendations for goods that are more likely to fit you well.
While Evans and his team have worked diligently to develop Shoptrue for over a year, he recognizes that more refinement of the technology is necessary.
One of the most difficult things about e-commerce is competing for consumers' attention in an industry where new, exciting companies appear every day alongside established giants like Amazon and Farfetch.
Shoptrue must persuade us to give the platform a try and keep us browsing long enough to understand our preferences.