Adding music to a profile on a social networking site? That is not a new concept, particularly if you are of the generation that grew up with MySpace.
However, it is possible that this might be a new feature for Instagram, as the photo and video-sharing app has reportedly been seen working on a profile music feature.

Battle Approved Motors. Invest Today!!

Get a $250 Amazon Gift Card. Apply Today!
Screenshots shared by developer Alessandro Paluzzi as part of a series of tweets suggest that Instagram might be working on a feature that will give its users the ability to add a song to their IG accounts.
In the tweet thread he started, Paluzzi included four screenshots. The first two screenshots displayed various aspects of the feature that is still under development. These included a link that reads "Add a song to your profile" on the "Edit profile" screen as well as a screen that reads "Profile song" and allowed users to select a song to add to their profile as well as add an optional caption for the song.
The last two screenshots show two distinct views of how the feature would appear on a profile: one view displays the name of the song that was selected along with its caption, but there is no Play button; the other view appears to have a Play button adjacent to the name of the song that was selected along with its caption.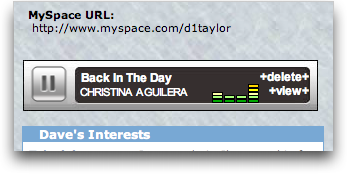 Even while these photos give the impression that Instagram is working on a profile music feature, the question of whether or not Instagram is now testing the feature that is still in development remains unanswered.
A spokeswoman for Meta did confirm to Cnet that the profile music feature "Is an internal prototype," but they emphasized that it is not "Tested Externally."
It's possible this feature may never be made available to users, so watch this space!