BP has begun installing fast chargers for electric vehicles at its gas stations.
BP aims to market the network as BP Pulse, and the corporation has announced that it will install 600 charging stations in Australia as part of a larger global rollout of 100,000 charging stations.

Battle Approved Motors. Invest Today!!

Get a $250 Amazon Gift Card. Apply Today!
Of course, it's all about finding new business opportunities and staying relevant as EVs expand, but BP claims it wants to establish the country's most convenient fast-charging EV network and customer experience.
Bernard Looney, the global CEO of the oil company, was present for the grand opening of a new location in Brighton East, a ritzy neighborhood of Melbourne. The communities of Diamond Creek (outside Melbourne) and Caboolture (in Queensland) are also now accessible to the general public.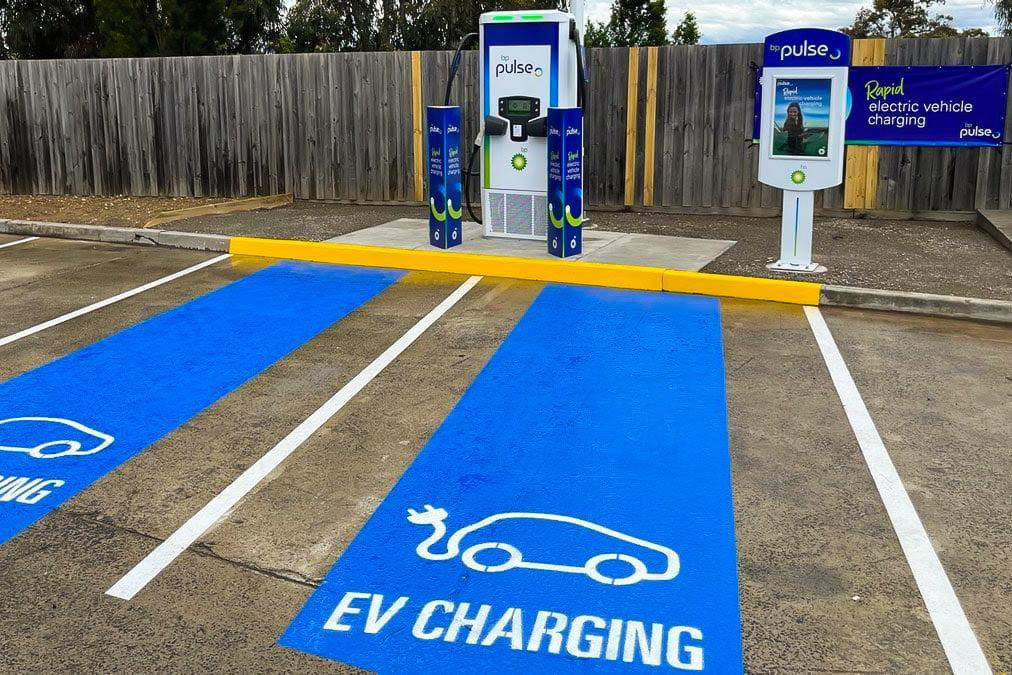 "It's brilliant to get BP Pulse underway in Australia, delivering a high-speed, high-quality charging experience to help accelerate the transition to electric vehicles," Mr. Looney said.
Initial installations will take place in "important metropolitan and regional" BP retail locations on the eastern coast of Australia, including those with food and drink offerings.
BP Australia president Frédéric Baudry said, "We want to provide our customers with a fantastic experience and meet their needs, irrespective of their choice of mobility."
Tritium, based in Brisbane, is supplying the chargers as part of a multi-year contract to supply BP's UK, Australian, and New Zealand markets.
Each Tritium charger features dual inputs, allowing for the simultaneous refueling of two cars. When new and current chargers are linked to high-power grid connections in 2023, charging speeds of up to 150 kW will be possible.
BP follows competitor Ampol into this market, where both firms are capitalizing on their extensive property holdings and looking to make a move toward the mobility of the future.