The Bank of England has shown designs for new banknotes with King Charles III. They plan to start giving them out to people by the middle of 2024.
Before the coronation in May, the UK central bank announced the design, saying that the King's face would be added to the existing designs of the £5, £10, £20, and £50 polymer banknotes in circulation in the UK.

Battle Approved Motors. Invest Today!!

Get a $250 Amazon Gift Card. Apply Today!
The front of the polymer plastic banknotes will feature an image of the King, and the notes themselves will feature a see-through security window. The public can continue to use notes depicting Queen Elizabeth II as they have in the past.
Plans, according to Threadneedle Street, were made in accordance with advice from the royal household to lessen the change's financial and environmental toll by printing only new notes to replace worn bank notes and to meet any overall increase in demand.
In other words, this means that banknotes depicting both Elizabeth II and Charles III will continue to co-circulate.
The Bank of England has been printing paper currency since the late 1600s and it wasn't until 1960 that a note featuring a portrait of Queen Elizabeth II, became legal tender. However, a monarch's image has been featured on coins for centuries.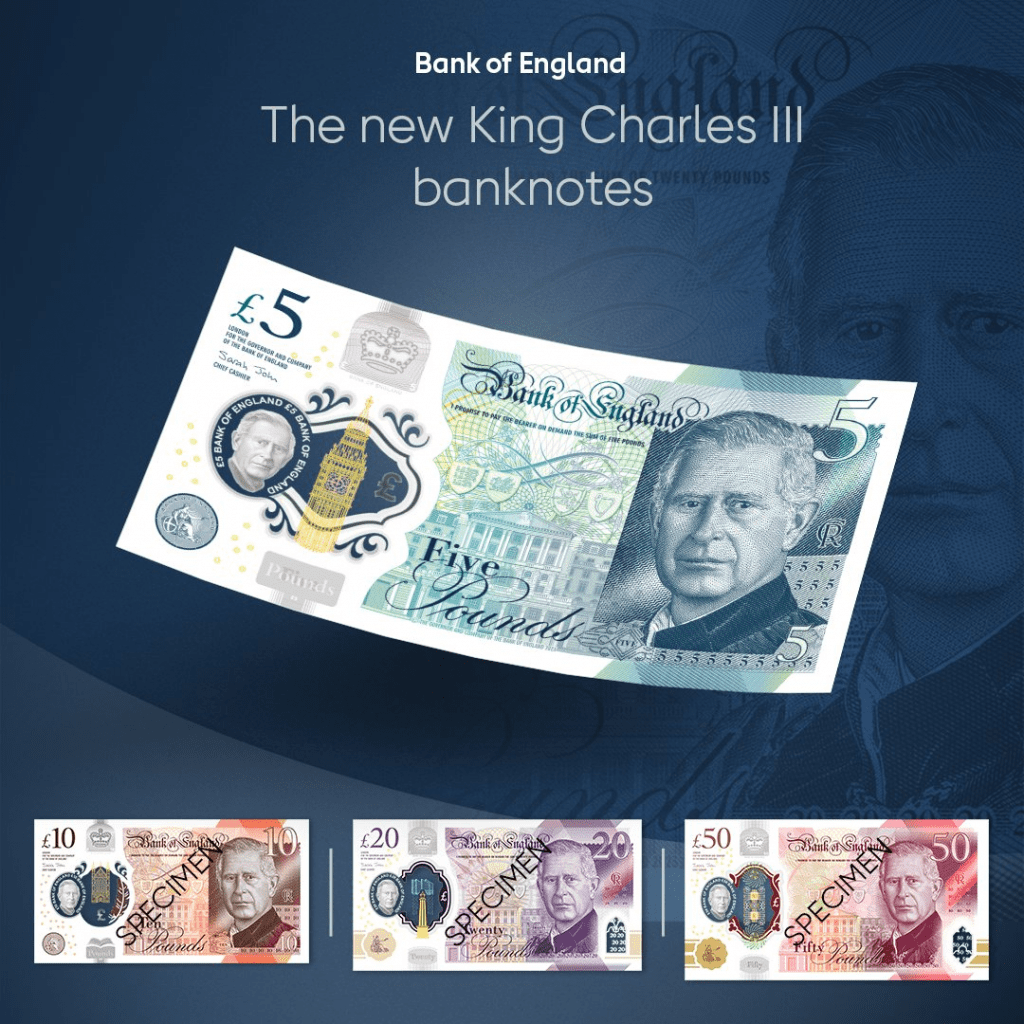 Over the past few years, cash has become less common as card and contactless payments have become more common. Although this is the case, there is still over £82 billion worth of Queen-themed Bank of England notes in circulation, which amounts to more than £4.7 billion.
Since the introduction of the £5 note featuring Winston Churchill on the reverse back in 2016, there has been a gradual transition away from paper bank notes toward those printed on polymer, a thin and flexible plastic material.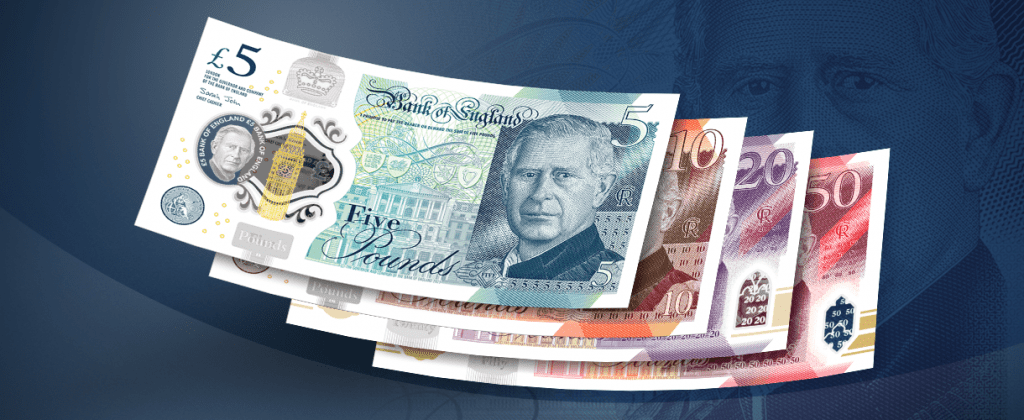 However, while the front of the newly revealed note designs features a new portrait of the monarch, the backs continue to feature the likenesses of Jane Austen on the £10 note, JMW Turner on the £20 note, and Alan Turing on the £50 note. Holograms and plastic windows, both used for security purposes, will continue to be used.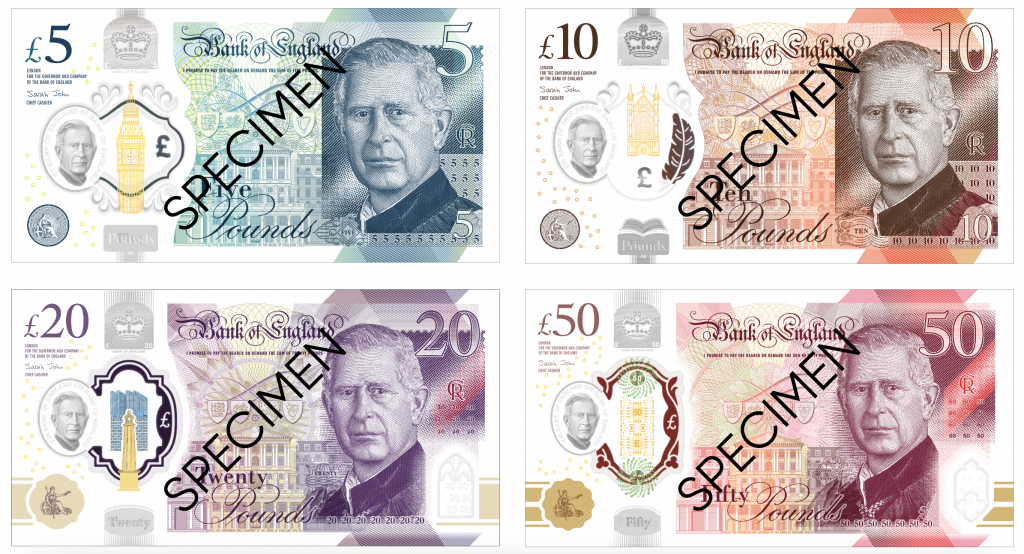 Since the death of Queen Elizabeth II back in September, there have been many notable changes to royal symbols, including the introduction of new coins, stamps, and the king's CR monogram to be used on state documents and post boxes.
Andrew Bailey, who is in charge of the Bank of England, was happy to see the new banknote design with a picture of King Charles III. "The King's appearance on our banknotes is historic, as he is only the second monarch to do so. After their introduction into circulation in 2024, people will be able to use these new bills."
When will King Charles III's banknotes be released?
The updated banknotes are expected to enter circulation by the middle of 2024.