The PGA Tour and LIV Golf have decided to join forces, effectively ending their long-running rivalry.
The PGA Tour and the dissident league financed by Saudi Arabia have announced plans to merge into a single company.

Battle Approved Motors. Invest Today!!

Get a $250 Amazon Gift Card. Apply Today!
The two organizations are also combining with the DP World Tour of Europe.
According to Golf Digest, the LIV and PGA/DP, Tours will collaborate on the possibility of LIV players reapplying for membership with those tours following the conclusion of this season.
PGA Tour commissioner Jay Monahan released a statement saying, "After two years of disruption and distraction, this is a historic day for the game we all know and love." "This transformational partnership recognizes the incalculable strength of the PGA TOUR's history, legacy, and pro-competitive model, and combines it with the DP World Tour and LIV — including the team golf concept — to create an organization that will benefit golf's players, commercial and charitable partners, and fans. Going forward, golf fans can rest assured that the game will continue to be driven and secured by the top professionals in the world competing against each other.
Read More: City Win FA Cup, Close to Treble
Yasir Al-Rumayyan's Vision for Golf: A New Era of Collaboration and Growth
I applaud PIF Governor Yasir Al-Rumayyan for his vision and collaborative and forward-thinking approach, which is not only a solution to the rift in our game but also a commitment to taking it to new heights, and we are excited to move forward in step with LIV and PIF's world-class investing experience. Because of this, golf around the world will enter a promising new era.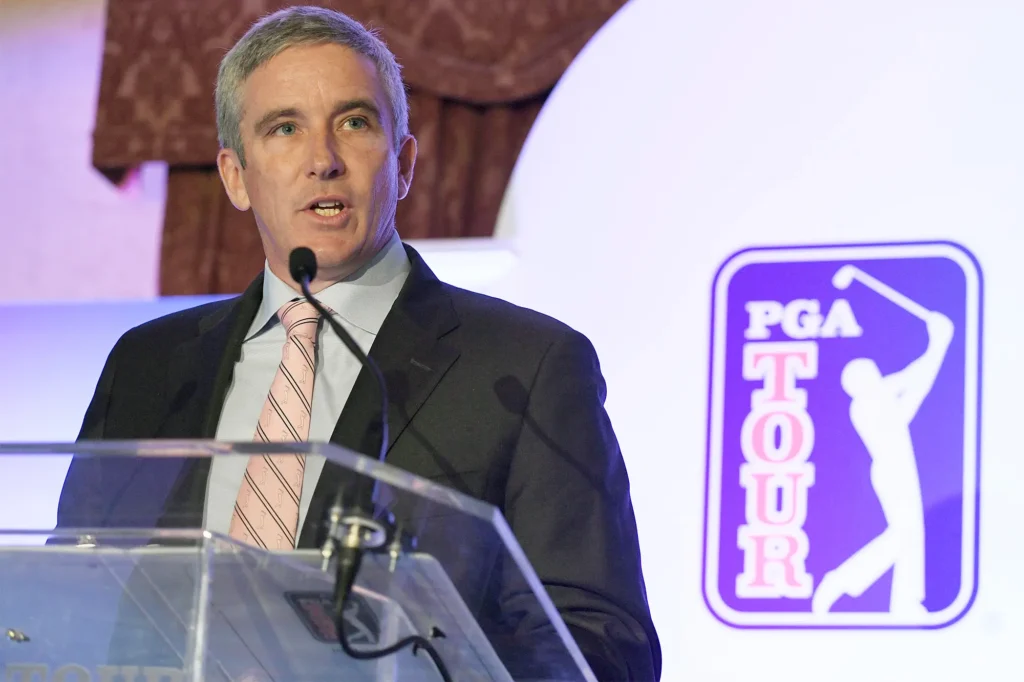 Greg Norman's LIV Golf, backed by the Saudi Public Investment Fund and run by the legendary golfer Tiger Woods, reportedly signed Phil Mickelson, Dustin Johnson, Brooks Koepka, and Bryson DeChambeau to nine-figure deals last year.
Both the LIV Golf and the PGA Tour became entangled in an antitrust battle after the PGA Tour prevented any LIV Golf defectors from playing on the Tour.
The merger marks the conclusion of litigation between the Tour and LIV.
🚨🚨🚨 Breaking.

The letter sent to players just now from Jay. Holy cow. pic.twitter.com/12A4X8nCTX

— Monday Q Info (@acaseofthegolf1) June 6, 2023
The PGA Tour claims
The PGA Tour claims that the Saudi Public Investment Fund "will make a capital investment" in the new super tour.
Monahan was quoted as saying to The Associated Press, "They were going down their path, we were going down ours, and after a lot of introspection you realize all this tension in the game is not a good thing."
To quote, "We have a responsibility to our tour and to the game, and we felt like the time was right to have that conversation."