Apple has announced the Apple Vision Pro augmented reality headset, which "seamlessly" combines the physical and digital worlds. "It's the first Apple product you look through, and not at," said CEO Tim Cook of the device, which resembles a pair of ski goggles. According to rumors, it has a separate battery supply and can be controlled with the eyes, hands, and voice. It will begin at $3,499 and launch early next year, initially in the United States and later in additional countries.
Apple Vision Pro is predominantly marketed as an augmented reality (AR) device, but a dial allows users to switch between augmented and full virtual reality.

Battle Approved Motors. Invest Today!!

Get a $250 Amazon Gift Card. Apply Today!
The device lacks a controller, and rows of program icons in the visionOS operating system are navigated visually. You can tap to select and flick to scroll, as well as give voice commands, and Apple claims that "hundreds of thousands of familiar iPhone and iPad apps" will function seamlessly in this manner. In addition, the headset is compatible with Bluetooth accessories, such as the Magic Keyboard and Magic Trackpad, and allows you to connect your Mac for use within the headgear. Even if your hands are placed low on your body, downward-facing cameras can capture them.
Read More: Polestar's Latest Update Adds YouTube, Upgraded Apple CarPlay
You can learn more about these other specifics below: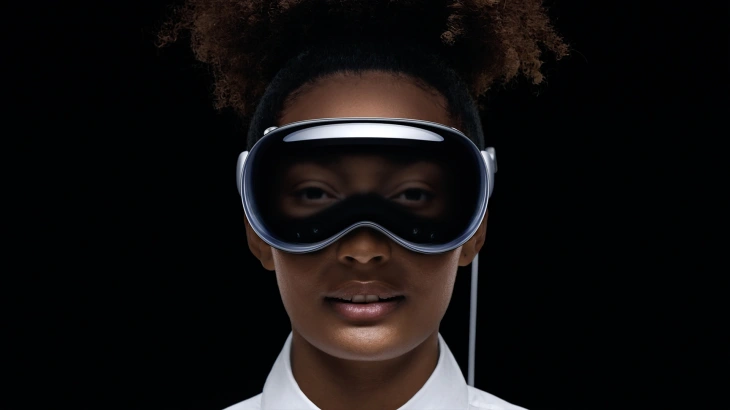 The headset has a glass front and an aluminum frame, as well as five sensors, 12 cameras, a 4K display for each eye, and a fan-cooled computer. The headset mask (which Apple refers to as a "Light Seal") and headband (which Apple refers to as a "Head Band") are fabric-lined and modular, and Apple claims that they can conform to a variety of face shapes and head measurements. The skull Band is ribbed and fits around the back of the skull, with interchangeable sizes and styles.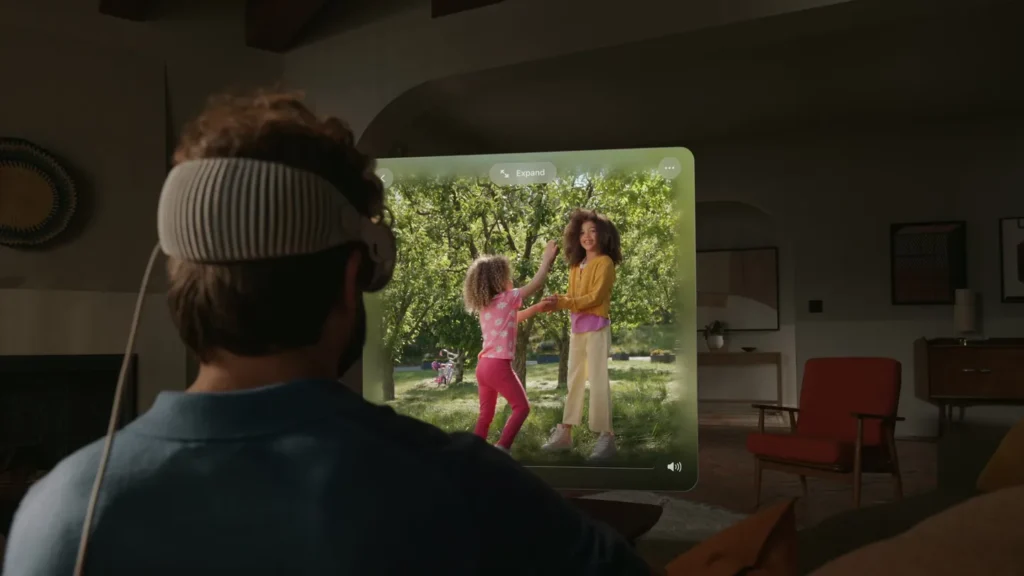 Zeiss has designed custom optical inserts that adhere magnetically to the lenses of eyeglasses. It has an external battery that lasts up to two hours and connects via a "supple woven cable" so it can fit in a pocket, or it can be plugged into external power and used for the entire day. Apple promises that the display's sharpness will be unprecedented and that it will support 4K video.
The system consists of an M2 and a novel chip known as the R1.
Apple's VR Headset is the Next Step in Virtual Reality
Apple also promises that you are not isolated from the people around you. The headset's EyeSight system will display your pupils, and if you're in full VR, a glowing screen will obscure them to indicate you're unavailable. By scanning your visage, it also generates a digital "persona" that is essentially a hyperrealistic avatar. The device utilizes passthrough video that allows the user to see the real world in full color, but it can project 3D objects into real space, including the ability to drag objects from a message thread into real space.
When communicating remotely, you can use spatial audio to position FaceTime participants as "video tiles" throughout the room. And while wearing the headgear, you can capture and "relive" 180-degree video using a 3D camera. Apple also promotes TV and Arcade content for the headpiece, including Disney premium content.
The headset has reportedly gone through several iterations and years of delays over the course of its development. It is intended to be Apple CEO Tim Cook's signature addition to the product line, and it has received acclaim from industry insiders despite entering a market that has not yet taken off. Its principal rival is likely to be Meta, which has enjoyed moderate success with its games-oriented Quest 2 headset and received mixed reviews for its general-purpose Quest Pro.
FAQs
Is the Apple Vision Pro worth the price?
Whether or not the Apple Vision Pro is worth the price is a matter of personal opinion. If you are a professional or enthusiast who is looking for a powerful and immersive VR headset, then the Apple Vision Pro may be a good option for you. However, if you are looking for a more affordable VR headset, then there are other options available.
What are some of the things that I can do with the Apple Vision Pro?
The Apple Vision Pro can be used for a variety of tasks, including:

1) Playing VR games
2) Watching VR movies and videos
3) Exploring virtual worlds
4) Communicating with other people in VR
5) Working on virtual projects
6) Learning new things