With the introduction of the Wall Connector, Tesla has introduced a home charging station, compatible with all electric vehicles, not just it's own.
Tesla (TSLA – NASDAQ) is the only electric car company that uses its own special connector for cars sold in North America. This means that the company's charging network and products, like home chargers, only work with its own electric vehicles.
The CCS/J1772 standard that the rest of the industry uses has been criticized for being harder to use and less efficient than Tesla's design.

Battle Approved Motors. Invest Today!!

Get a $250 Amazon Gift Card. Apply Today!
This year, there was even an attempt to make Tesla's connector the new standard, but it looks like it was for nothing.
Tesla has been leaning toward letting electric cars from other automakers use its charging network and other products.
Read More: BREAKING NEWS! Elon Musk Has Bought Twitter For $44 Billion
The company has been hinting that it will add CCS connectors to Supercharger stations in North America, just like it did in Europe.
Last year, Tesla even made a short-lived version of its Wall Connector home charging station with a J1772 connector instead of its own. It meant that the charger was made for EV buyers who didn't buy a Tesla.
But the product wasn't around for very long.
Now, Tesla has released an all-new version of its J1772 Wall Connector, for Tesla and non-Tesla electric vehicles on its website for the price of $550.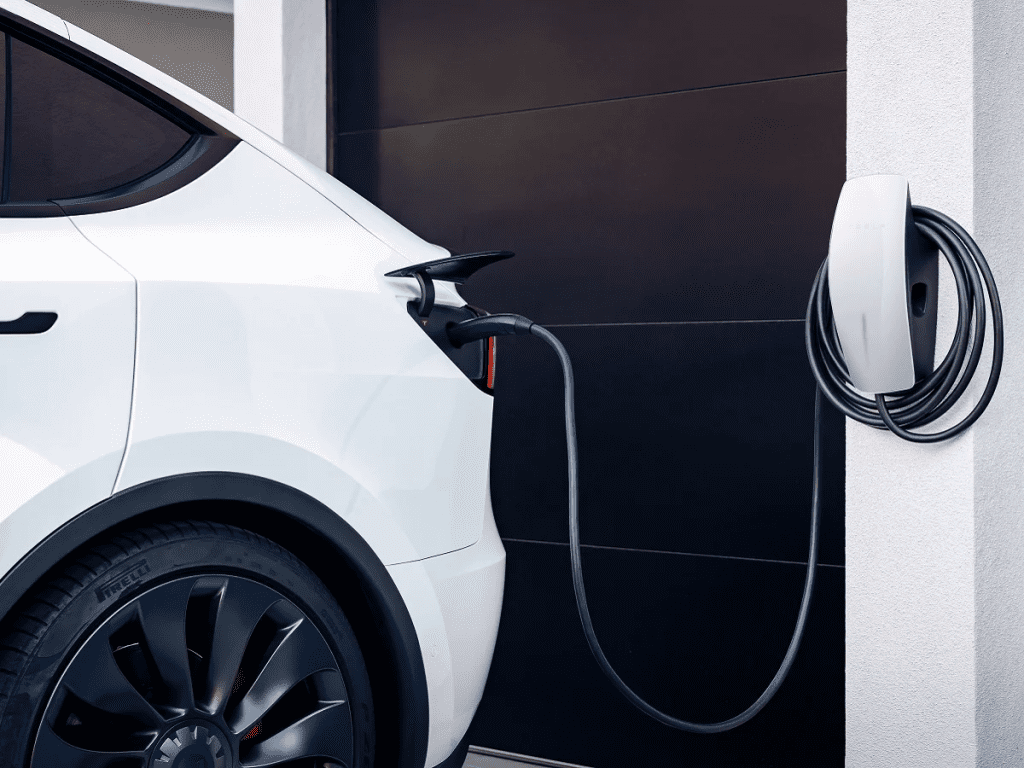 Our J1772 Wall Connector is an easy-to-use charging solution that is perfect for homes, apartments, hospitality sites, and places of business. It is compatible with electric vehicles manufactured by Tesla as well as other brands.
From what Tesla has said, it sounds like the company might be going after the commercial charging market.
Read More: YouTube Sensation MrBeast Seeking $1.5 Billion Valuation For His Business
$550 is quite competitive with other home charging stations in the market, particularly when you consider the power-sharing and connectivity features.
What's New?
J1772 Wall Connector offers unrivaled convenience with up to 44 miles of range added every hour, a 24-foot cable, several power settings, and an adaptable indoor/outdoor design. It can also share power to maximize existing electrical capacity, distributing power automatically and allowing numerous vehicles to be charged simultaneously.
Tesla's own vehicles can also use the station, although they will require an additional SAE J1772 Charging Adapter for just $50.
Otherwise, Tesla customers can utilize the original Wall Connector, which is equipped with a Tesla-specific connector for $400.