Want to be your own boss but don't have a lot of money to spare? We present to you 20 small business ideas that need a low investment of less than $100.
It's not necessary to have a large sum of money to launch a small business.
Explore service-based enterprise concepts rather than product-based ones, as the former typically involve fewer start-up and operating costs.
Consider whether you could turn your passion or professional talents into your own business.
For those who have always dreamed of being their own boss but lacked the initial capital necessary to do so, this post is for you.
There are many people who have an entrepreneurial spirit but don't act on it because they fear the high costs of getting their firm off the ground. You may start a business with little to no money if you're motivated and willing to put in some good, old-fashioned hard work, though.

Battle Approved Motors. Invest Today!!

Get a $250 Amazon Gift Card. Apply Today!
1. Video Producer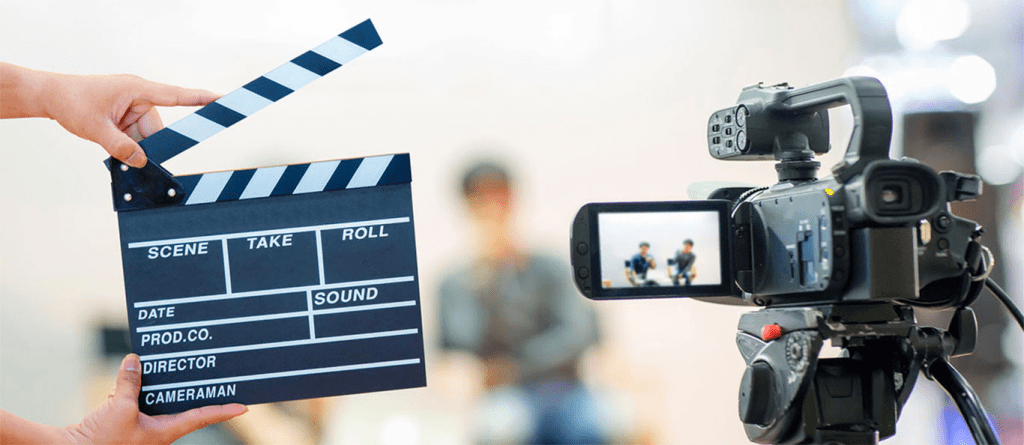 Many businesses, influencers, and would-be YouTube stars lack the knowledge or resources to make professional-quality videos for their channels.
Becoming a freelance producer is a great option if you have experience as a video producer, a strong portfolio, and a desire to assist individuals and organizations in creating high-quality movies.
2. Resume Writer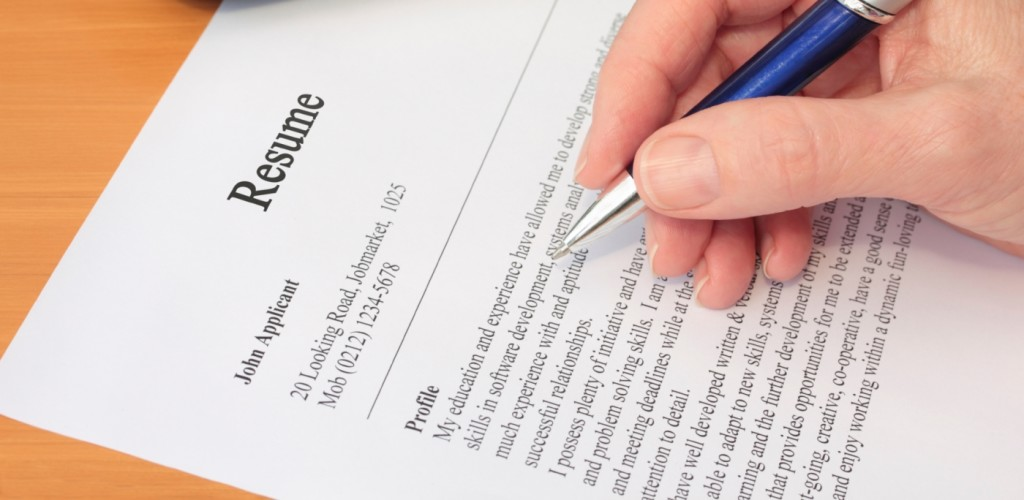 Very few people are proficient resume writers, and even fewer take pleasure in creating their own. A computer is all that is required to enter the resume writing industry as a professional.
Starting out, you can promote your services on social media and sign up with a freelance platform like Fiverr or Upwork.
3. House Painter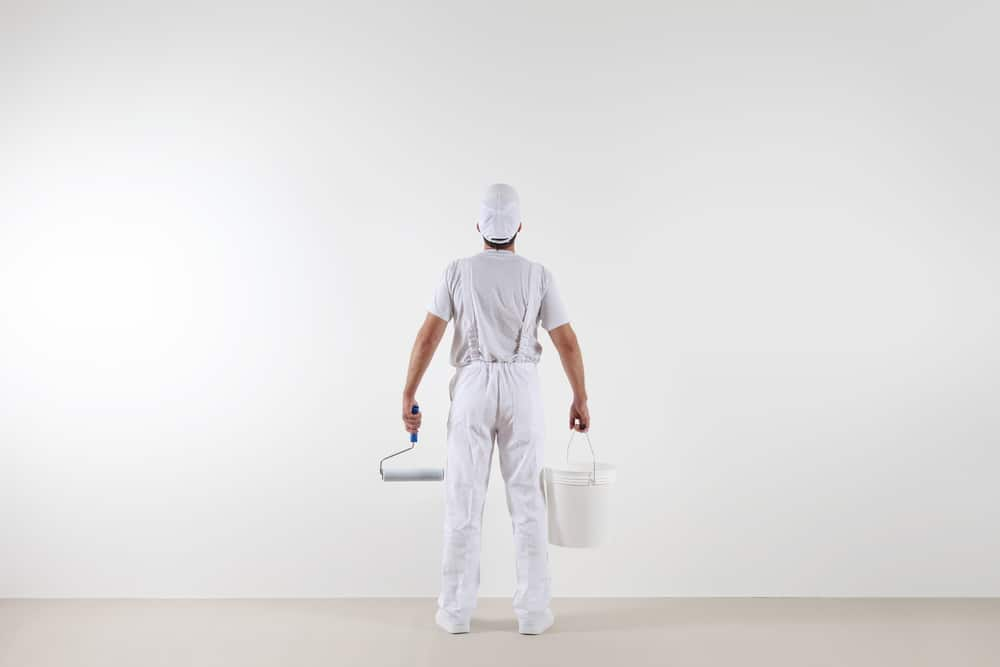 As a painting contractor, you won't need a license in many states. Also, if you're just getting started, you won't need much in the way of supplies for interior painting.
House painting tutorials on YouTube, free courses at Home Depot, and some practice in your own home can all help you improve your skills.
According to a Report, Matt Shoup used his initial investment of $100 to launch a door-to-door sales campaign for his painting business, which today generates $2.5 million annually.
4. Domain Name Buyer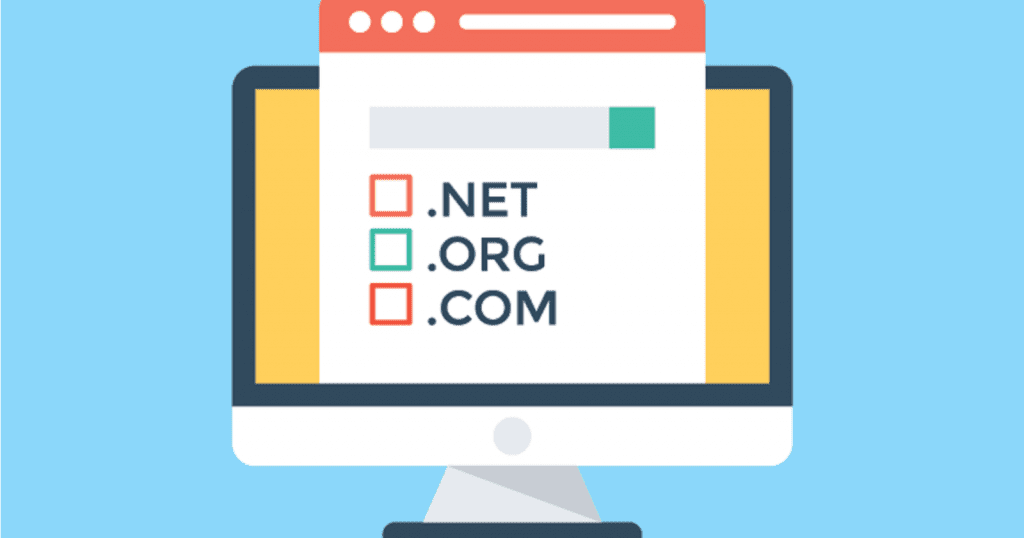 Someone who buys domain names with the intent of reselling them for a profit is known as a "domain name buyer" or "domain broker."
Although the idea behind buying domain names is straightforward, becoming a successful domain name investor requires a combination of quick thinking, an eye for market trends, and a healthy dose of luck.
5. Personal Chef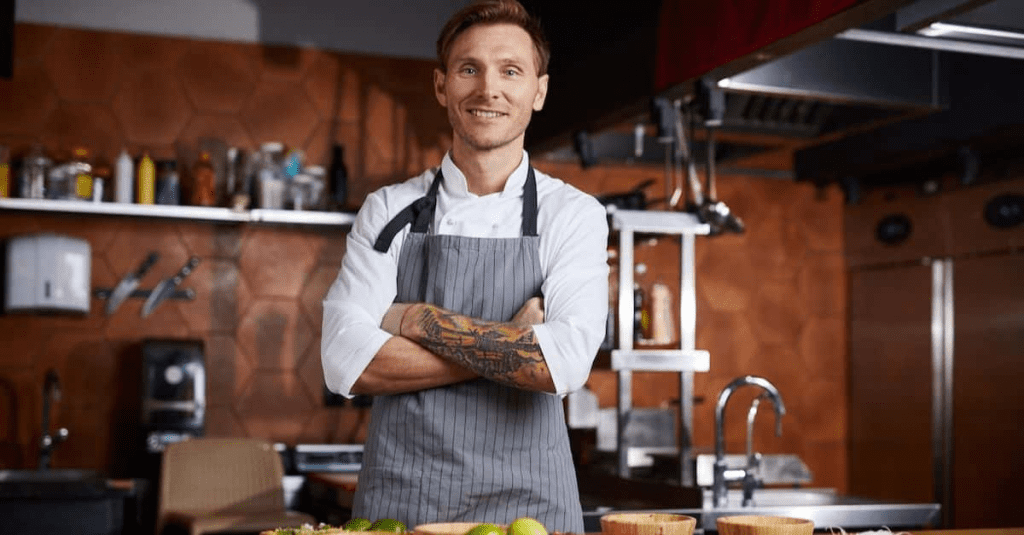 Strong cooking skills and a working knowledge of nutrition and special diets are necessities in this line of work, as you will be responsible for planning and preparing meals for clients on a weekly or daily basis.
You don't have to have a degree from a prestigious cooking school, but it helps to have taken at least a few cooking classes. Customers should pay for ingredients in addition to your service fee, even if you have to drive between stores and their homes.
6. Software Led Training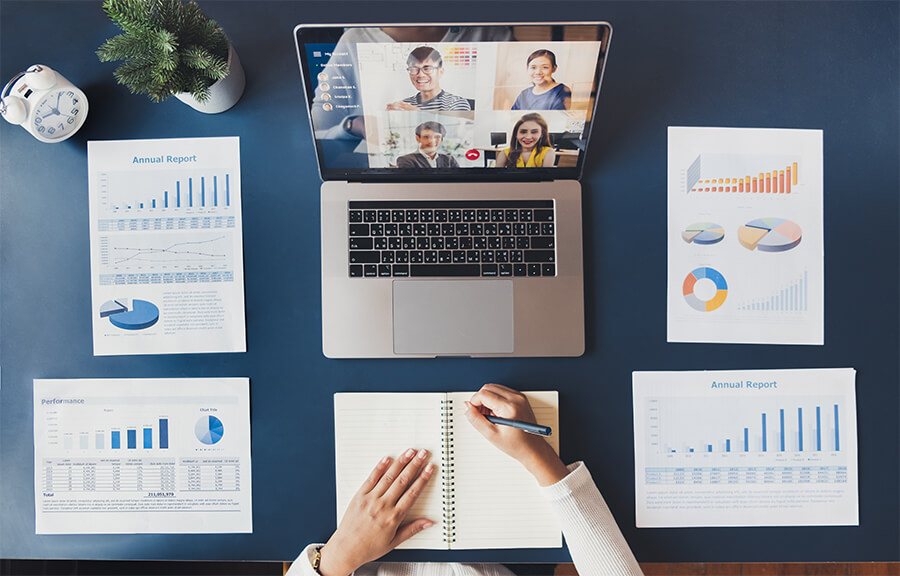 Do you have expert knowledge of a niche piece of software? Training is in high demand as more and more people, both beginners and experts, strive to hone their abilities.
QuickBooks and Final Cut Pro both include technical manuals, but they can be difficult to comprehend and can be quite pricey. If you're willing to spend time teaching a group of people how to use the software, consider setting up some workshops or one-on-one sessions and charging them by the hour.
Great patience and charisma are essential.
7. Vlogger or Blogger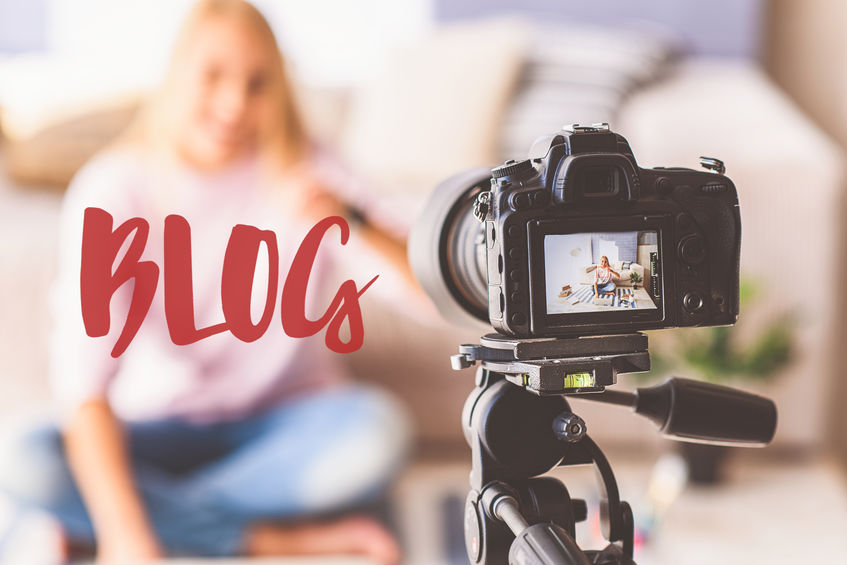 Creating a professional blog or vlog is a great option if you have a deep interest in a particular area, are comfortable in front of the camera, and love to write. A computer and a blog site are the only real necessities.
However, vloggers should spend money on a professional camera, video editing software, and other audiovisual tools.
You can monetize your content in a variety of ways, including selling advertising space, finding video sponsors, or signing up for a subscription service or crowdfunding websites like Patreon or Indiegogo.
8. Meal Planner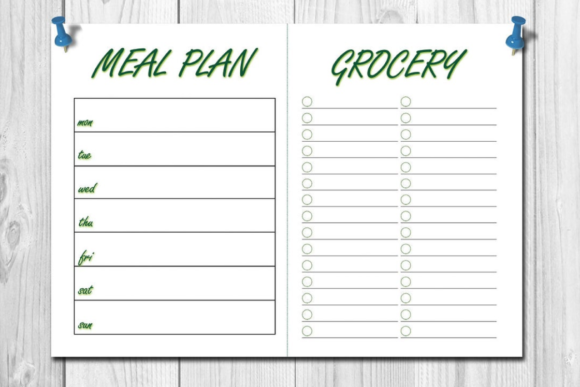 Everyone enjoys eating, but not everyone can whip up tasty, nutritious meals without breaking the bank. Among a meal planner's many responsibilities are compiling a shopping list, penning simple recipes complete with nutritional data and cost estimates, and instructing clients.
9. Graphic design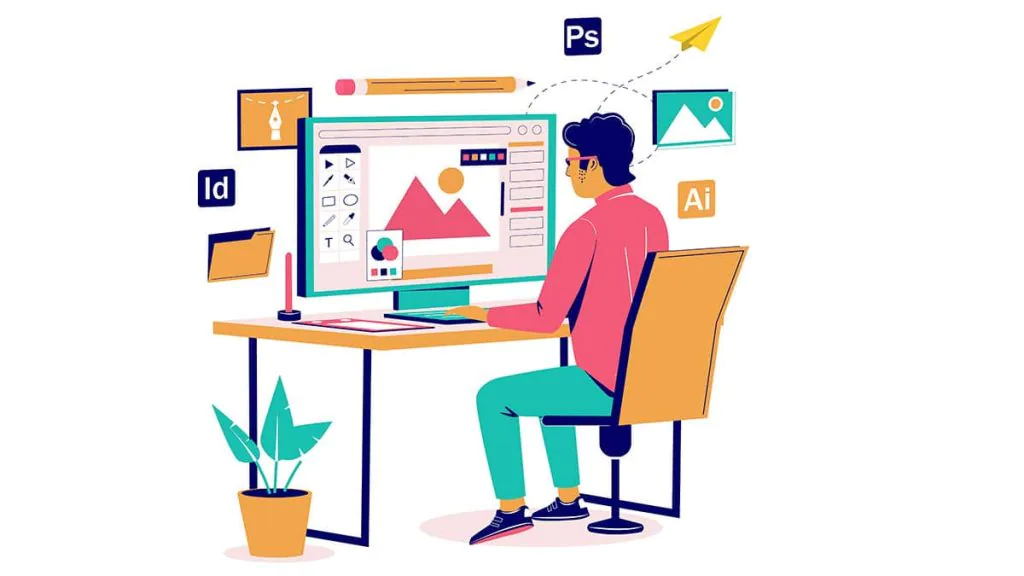 Branding and client acquisition require graphic assets, and every firm needs them. To work as a freelance graphic designer, you need access to the Internet, a design program like Adobe Illustrator or Canva, and a substantial body of work to showcase your abilities.
You can cater to a wide audience by providing a wide range of graphic design services, or you can specialize by providing services like these:
Logos
Display ads
Brochures
T-shirt graphics
Flyers
Hero images
Infographics
Instagram graphics
10. Affiliate Marketing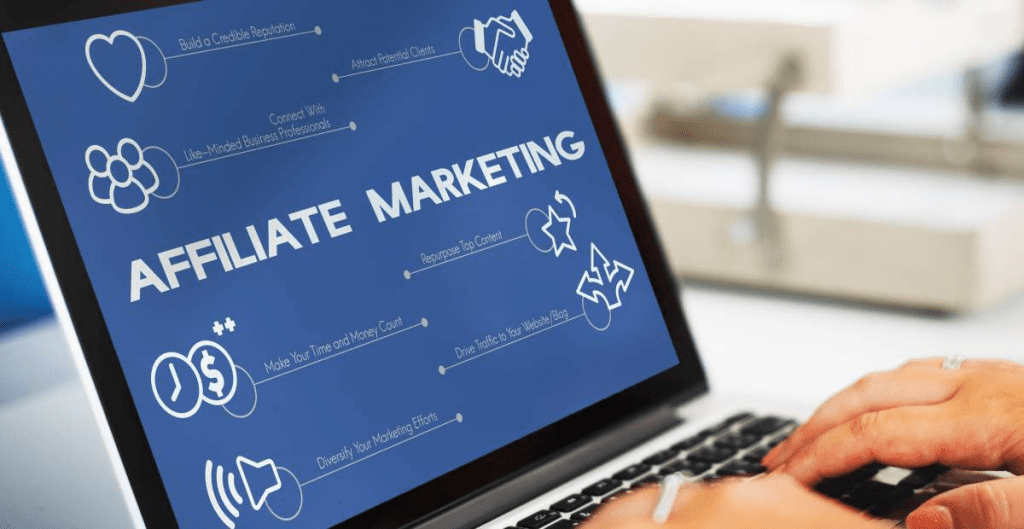 While it's simple and inexpensive to launch an affiliate marketing campaign, sustained success requires focus and foresight. Simply put, affiliate marketing is when you promote the goods and services of another business in exchange for a cut of the sales you help bring in. To begin, all you need is a website or blog and an item or service you'd like to market.
To be effective in affiliate marketing, however, you need to draw in a large number of visitors and convince them to buy from your affiliate partners.
11. Social media consultant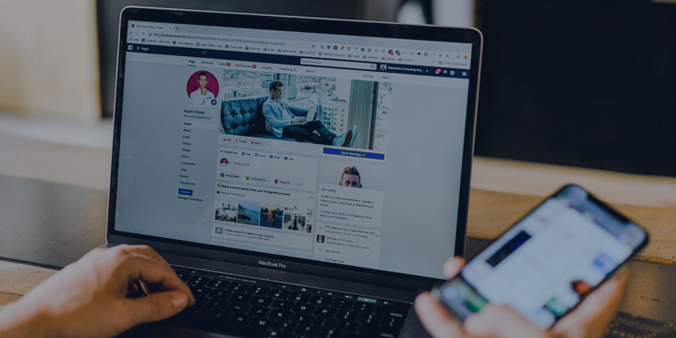 It's more common for large companies to have an agency or full-time employee handle their social media marketing, such as Facebook, Twitter, and blogs, but small businesses often have to handle this themselves.
Business owners may be too preoccupied or stressed to develop an effective social media strategy. As a consultant, you can offer advice on the most effective strategies, posting frequencies, and content types for reaching their demographic.
Your company's success will parallel the expansion of its following.
12. House Sitting and Pet Sitting
Overnight pet sitting can cost up to $100, while a standard 20-minute visit costs around $20. Offering your services to close friends and family is a great way to get started, and the money you earn can be put toward furthering your credentials through organisations like the National Association of Professional Pet Sitters.
Eventually, you'll need to hire help in the form of employees or subcontractors in order to turn this business into a moneymaker.
13. Personal or virtual assistant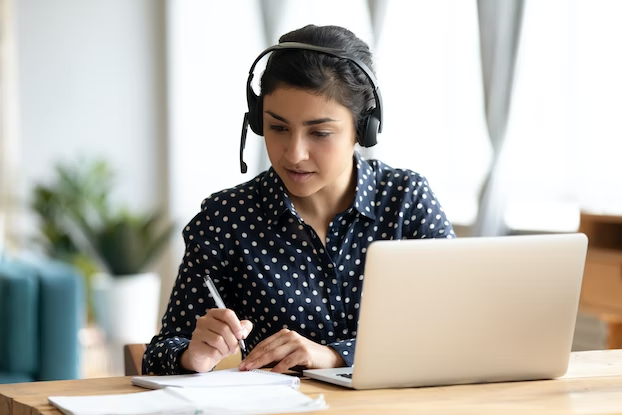 In a similar vein, business owners who are expanding their operations and need more time to devote to activities with the greatest potential for financial reward are always on the lookout for highly organised people to hire.
Many of these secretarial or front-desk tasks can be handled remotely by a personal or virtual assistant. These people monitor schedules, book flights, and perform other secretarial tasks for multiple clients while working from home.
14. Tutoring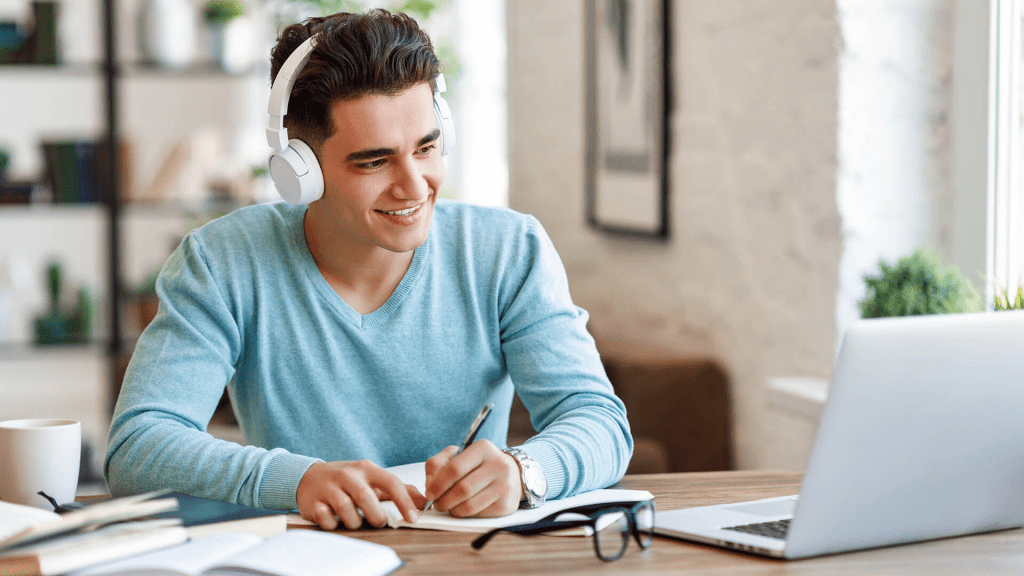 Providing tutoring services is another business that may be launched with little more than a hundred dollars. Once a daunting task, promoting your tutoring services in today's digital age has never been simpler thanks to the proliferation of internet marketplaces.
You may help students with their homework by becoming a member of a site like Classplus.com & Tutor.com. If you'd rather tutor people something than chess, sports, cooking, or singing, you can do it on Wysant.com.
While these websites do take a large part of tutors' hourly rates (often between $10 and $50), they nevertheless offer a free means of getting started with a tutor. You may then begin to advertise your business to the local community and increase your clients as well as your staff.
15. Delivered Food and Groceries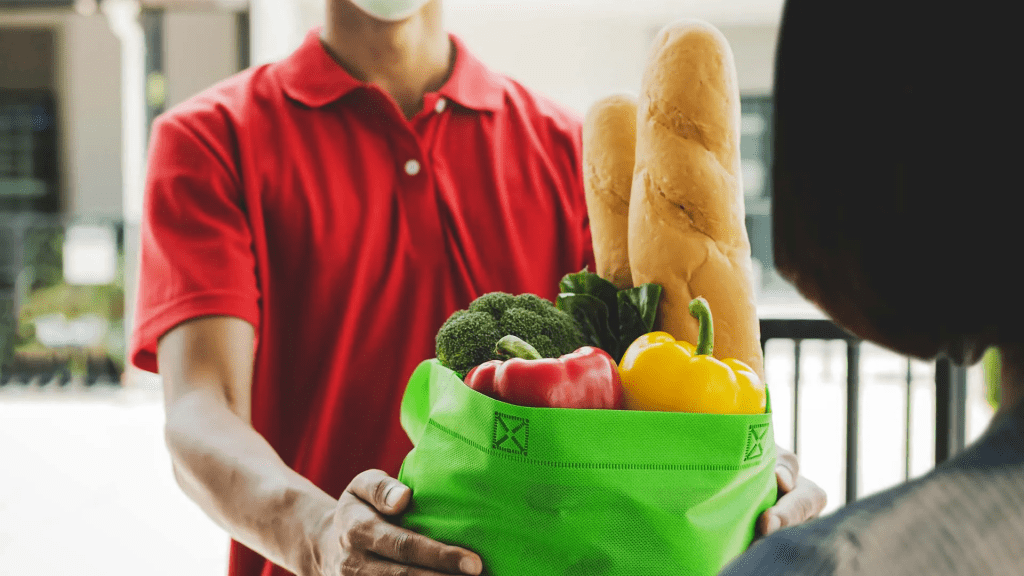 Anybody with access to a vehicle can get into the grocery delivery business. Although large-scale grocery delivery businesses such as Webvan have failed, other online shopping services show that there is a demand for start-ups.
It's possible that servicing a somewhat small area is necessary to keep delivery costs low for the consumer while yet generating a respectable profit for your business.
To maximise efficiency, you might first approach the elderly residing in a nearby apartment complex, offering twice-weekly delivery in exchange for their business.
An attachment for your smartphone, the PayPal card reader makes accepting payments a breeze. There are no further fees associated with using PayPal, and the 2.7% fee is already low.
16. Dog Training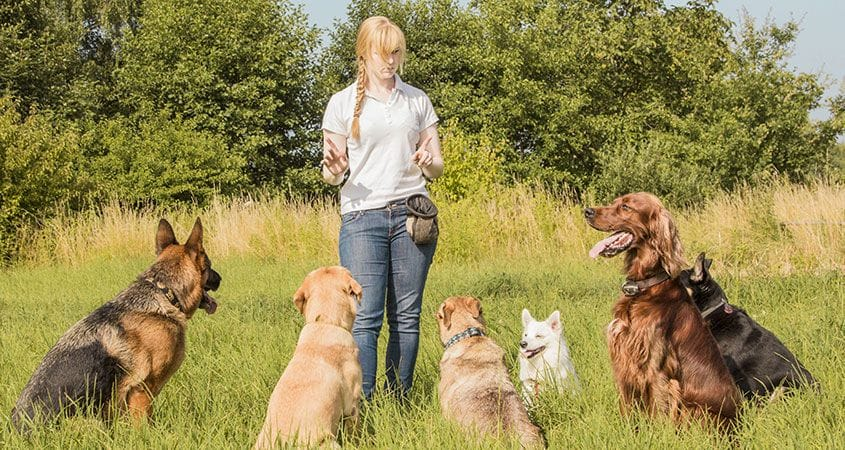 Without prior experience, it's highly unlikely that you'd enter this field. Contrarily, Cesar Milan, a TV personality and "dog whisperer," has detailed online what abilities are necessary.
In addition, you may get a wide variety of helpful dog training guides on the video-sharing website YouTube. You might also obtain some experience by working at a pet store for the bare minimum wage while you pursue your school.
In order to minimise initial investment, a home base for the firm is a viable option. Dogs are welcome, as they are anywhere else, with their owners. Offer to train your friends' dogs for free or at a discount so you can create your reputation and collect testimonials for your website.
17. Translation Services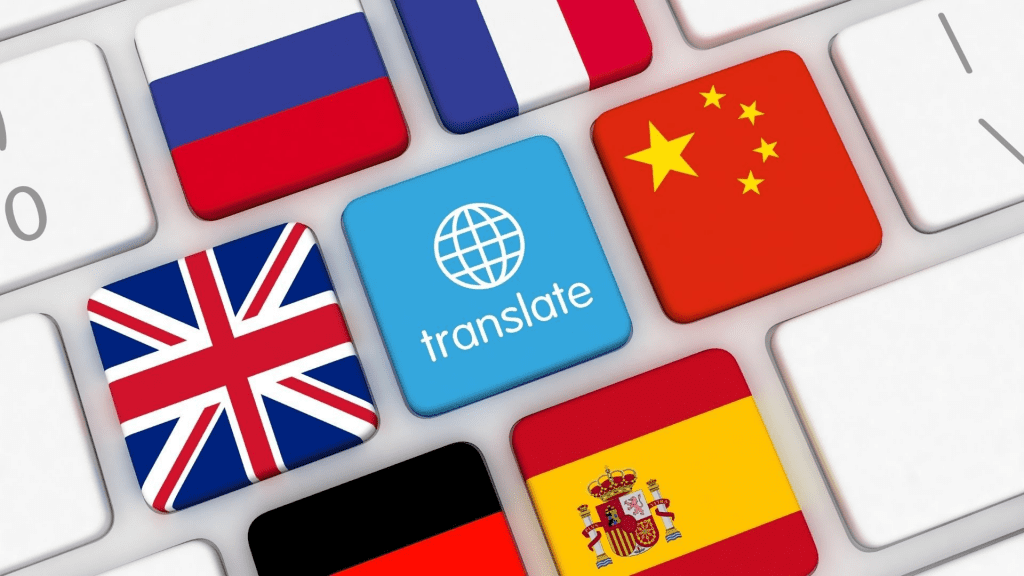 It's possible to make a living translating texts and conversations between languages if you know more than one. The Bureau of Labor Statistics predicts a 19% growth in this profession between 2018 and 2028 due to the expansion of international ties and the rising number of non-English speakers in the United States.
To strike out on your own, you can launch a service and advertise it to various establishments like offices, institutions of higher learning, medical facilities, government offices, and public and private meeting spaces.
18. Scrap Recyclers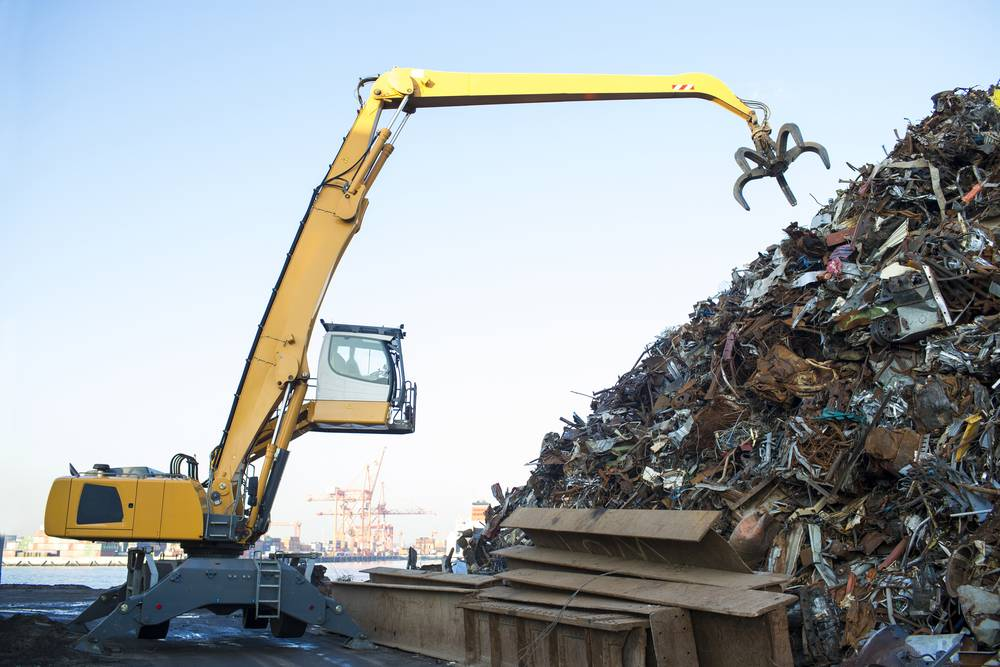 You may find everything you need to launch a scrap metal recycling business in your own garage or shed. You may get started with this venture for far less than $100.
Most communities have at least one scrap metal buyer who is interested in selling you money for your unwanted copper and aluminium. Make an initial sale, and then go shopping for inventory.
An online scrap metal forum can provide you with all the guidance you require. Can a company of this type eventually become very large? According to his book "Starting from Scrap: An Entrepreneurial Success Story," Stephen Greer moved to Hong Kong after graduating from college with absolutely nothing and developed a scrap metal recycling business worth $250 million.
19. Directly Shipped Items (Drop Shipping)
Drop shipping made the cut since it doesn't require a hefty initial investment or a warehouse full of merchandise to get started. You may put your company's logo on the products, accept payments, and have vendors ship them all from your online store.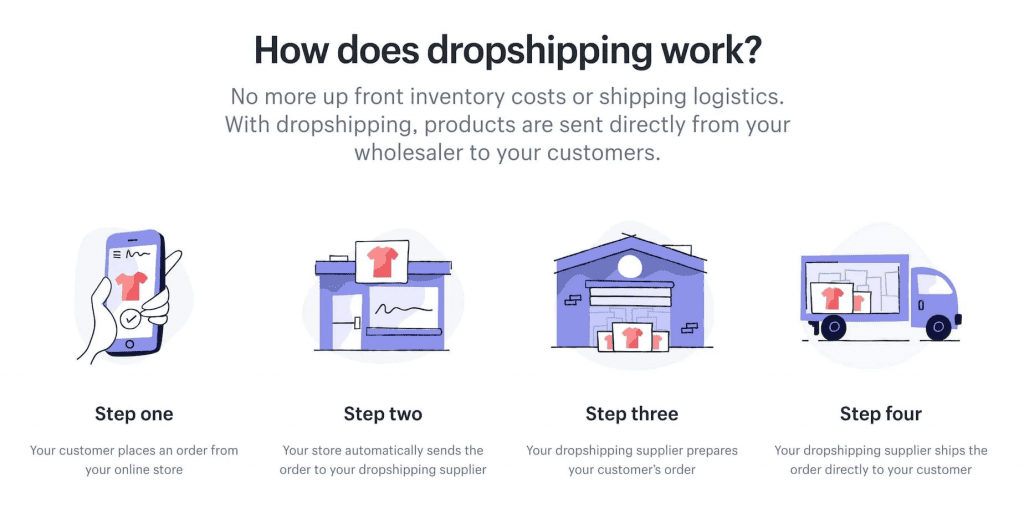 It's easy to find a drop-ship vendor on the web. You can find a manufacturer that drop-ships from if you want to sell a wide range of products, or you can choose to specialise in a particular product or line of products. Just make sure you've picked a reliable firm by doing your homework.
To be sure, a website isn't the only way to bring in customers and cash. Online auction houses, such as eBay.com, are another option.
20. Homemade Soaps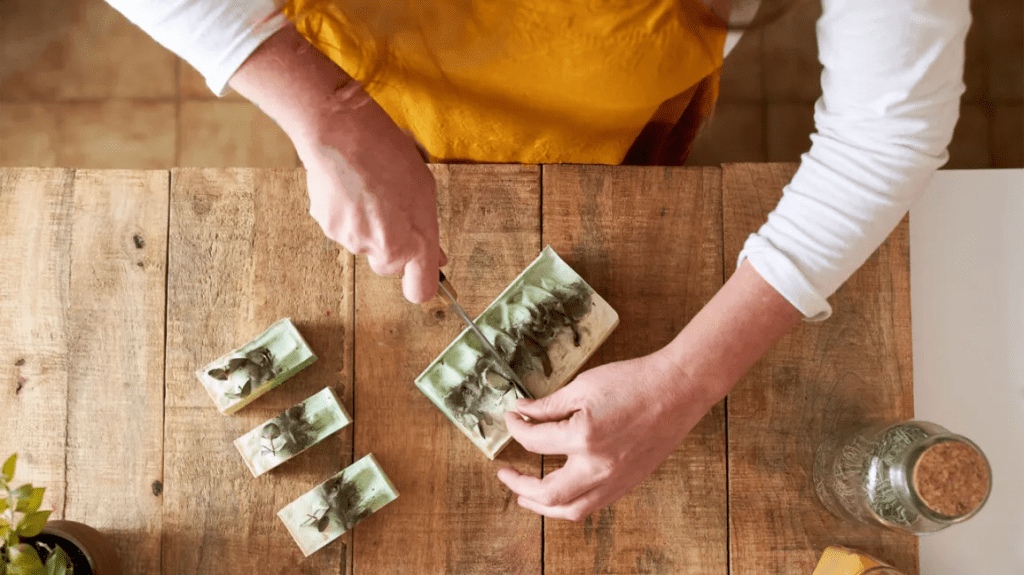 You can learn the fundamentals of soap-making by reading and following the instructions in an online soap-making tutorial. You'll only need a few simple tools and components. Several kinds of oil, along with lye and fragrance, are used to create soap. On Amazon, you can get a simple mould that makes 12 bars for under $10.
Naturally, you won't be able to compete with mass-produced soaps, so you should focus on developing specialized items instead. To improve sales, try experimenting with different fragrances or coming up with novel packaging and advertising strategies. You might start by selling to family and friends, or you can purchase a booth at a local flea market or art exhibit.
How promising is it? Anne-Marie Faiola parlayed her interest in soapmaking into a successful business.
Conclusion
Get your foot in the door with a minimal outlay of cash and use the proceeds to grow. That's how you can launch a company with zero capital.
To what extent have you been successful with a low-budget start-up? Do you know of any more low-cost company ideas?