The return of Barbie's DreamHouse coincided with the release of the Warner Bros. Barbie movie on July 21 has been confirmed by Deadline as being the hot-pink home seen in Malibu this weekend.
Promotional materials suggest a twist: Ken will be presenting this event instead of the usual host.

Battle Approved Motors. Invest Today!!

Get a $250 Amazon Gift Card. Apply Today!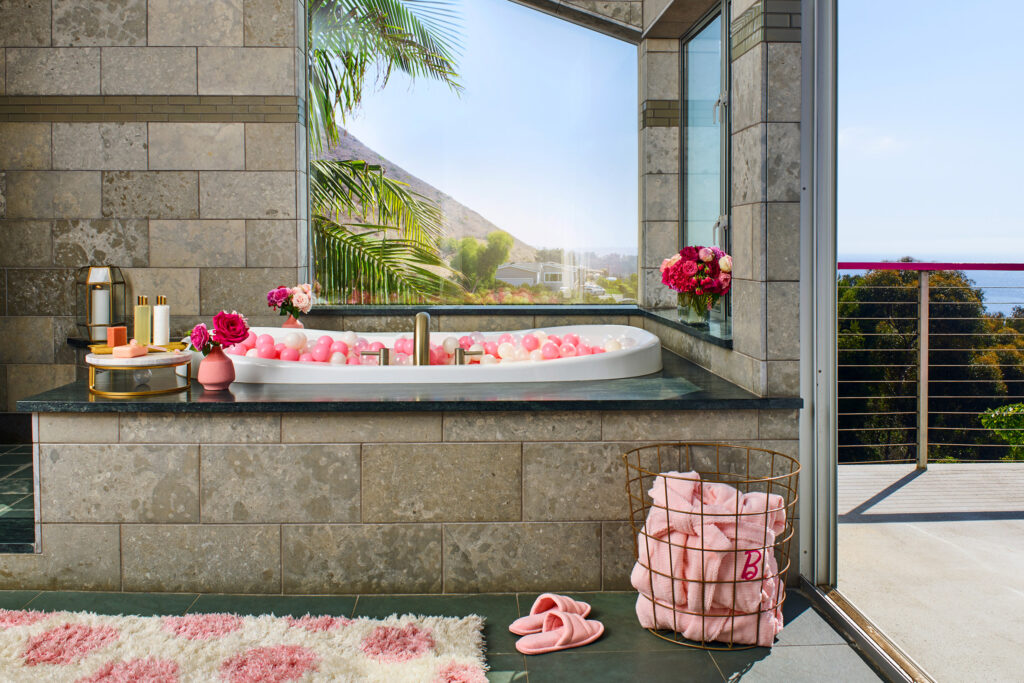 "Ken is inviting two lucky guests to stay in the newly revamped Malibu DreamHouse in all its Kendom glory. While Barbie is away, Ken is listing his room in her iconic Malibu DreamHouse on Airbnb, bringing Barbie's all-pink world back by popular demand."
The pink mansion has a disco roller rink, a gym, a giant sandbox, a pool slide from the second story, a dirt bike, and a hot pink bedroom with a cowboy theme.
On July 17 at 10 a.m., you can book a two-person, one-night stay.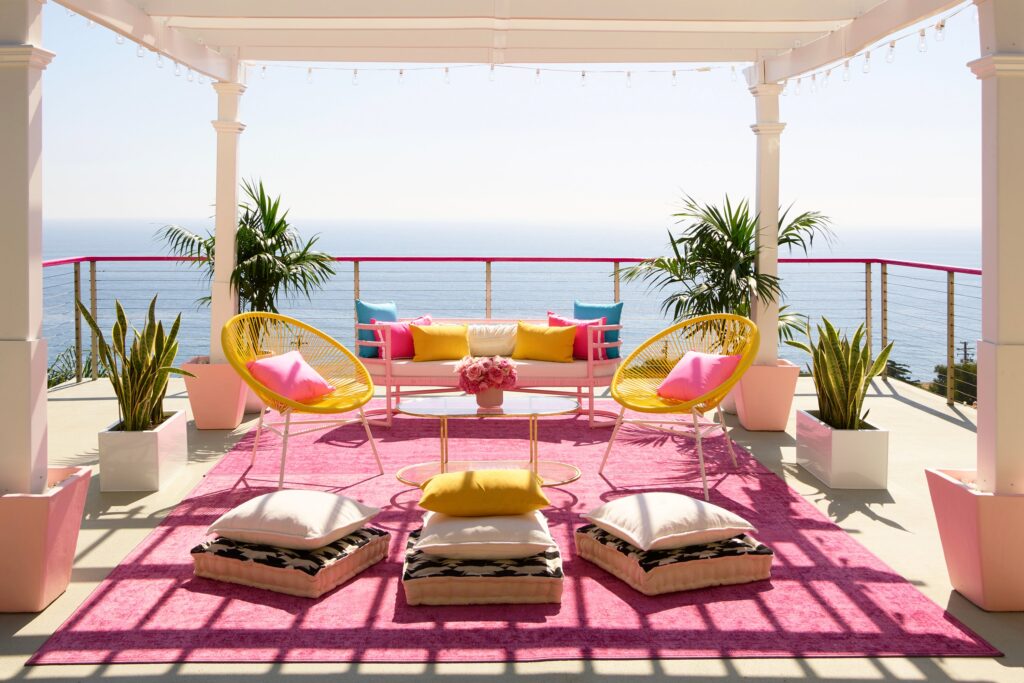 With Nicki Minaj and Ice Spice posing in front of the pink property in their new "Barbie World" music video, an interactive version of the house is displayed at the World of Barbie exhibit in Santa Monica. An HGTV four-part Barbie Dreamhouse Challenge competition series set to debut July 16, and a new in-depth documentary about the house, Barbie's Dreamhouse has enjoyed a wave of media attention as of late.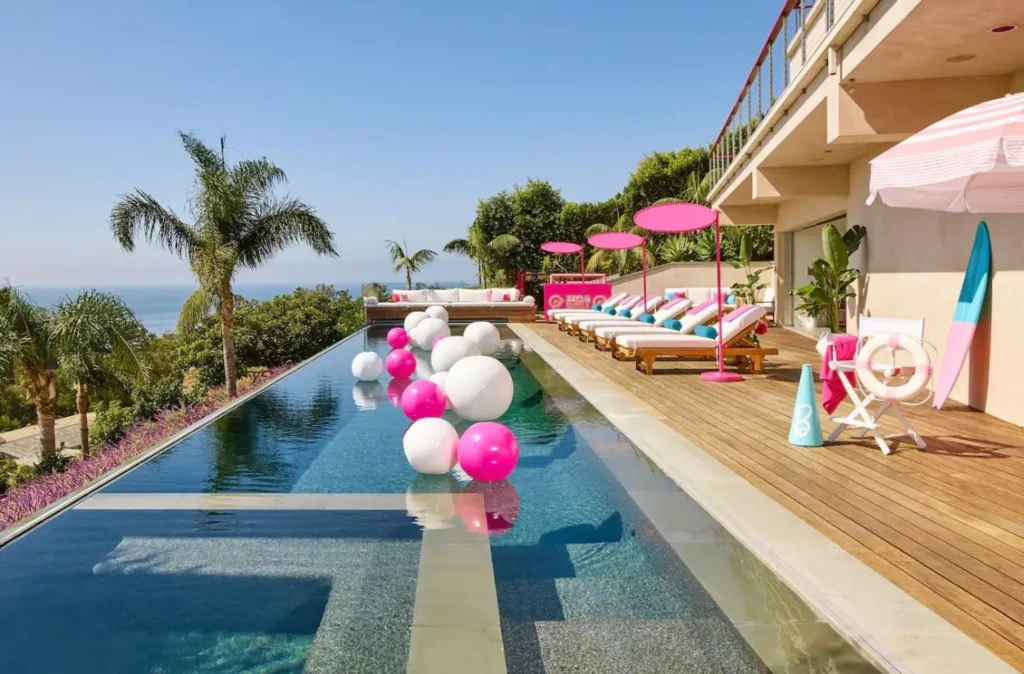 Read More: Ryan Reynolds and Rob McElhenney Share 24% of Alpine F1
Over the weekend, though, a hot-pink citadel appeared in Malibu, appearing to be the physical manifestation of the Dream.
John Schreiber, a helicopter videographer for KCAL News, recently posted footage of a three-story home that features the recognizable dance floor and a pink slide from the second floor that leads into a stylish zero-edge pool with large floating letters that spell out "K-E-N." Even more obviously, what appears to be a step-and-repeat features Mattel's iconic sunburst Barbie insignia. Stranger still, the name "Ken" seems to have been scribbled in blue over "Barbie."
Spotted this thing from 10 miles away flying over #Malibu today. Is that a…. real life #Barbie Malibu House?? Seems to be. Pink everything… a water slide… floating "KEN" letters. Publicity stunt? Huge Barbie fans? Filming location #BarbieMovie ? Who knows. @kcalnews pic.twitter.com/6x9gEcFoVf

— John Schreiber (@johnschreiber) June 26, 2023
It's worth mentioning that the same house was renovated in 2019 for a far less extreme Airbnb/Barbie hybrid to celebrate the 60th anniversary of the brand. This property was listed on Airbnb for the unbelievable rate of only $60 per night for a limited time. Below is a picture from Airbnb.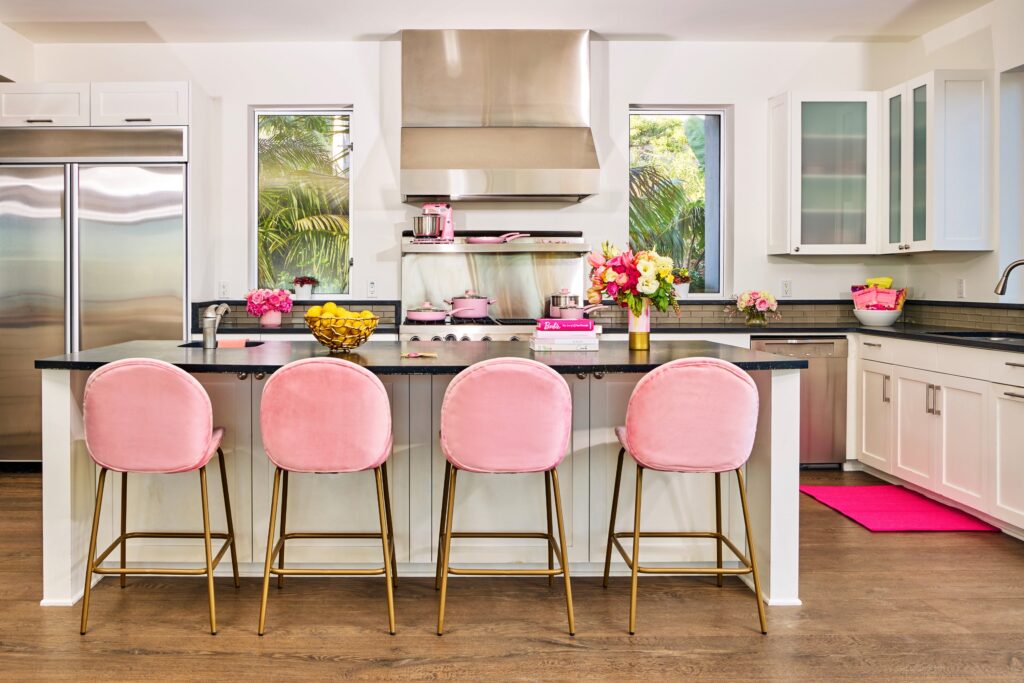 FAQs
How much does it cost to rent the Barbie Dreamhouse?
The cost to rent the Barbie Dreamhouse is $60 per night.
How many people can stay in the Dreamhouse?
The Barbie Dreamhouse can accommodate up to four guests.
What is included in the rental?
The rental includes using the entire Dreamhouse, including the bedrooms, bathrooms, kitchen, living room, and pool. It also includes breakfast and a welcome basket.