This week, at the Consumer Electronics Show in Las Vegas, Nevada, the company German Bionic, which made the Cray X, will show off two new posture-protecting products.
The Smart SafetyVest will "bring ergonomic monitoring and protection to every worker," according to a Monday release. The Apogee is the company's newest and lightest powered exosuit made for commercial and industrial use.

Battle Approved Motors. Invest Today!!

Get a $250 Amazon Gift Card. Apply Today!
The Cray X helped German Bionic figure out how to make the Apogee, which is their lightest exosuit to date. Even though it is light, it can take up to 66 pounds of weight off the user's lower back with each lift. It also aids in the reduction of fatigue when walking.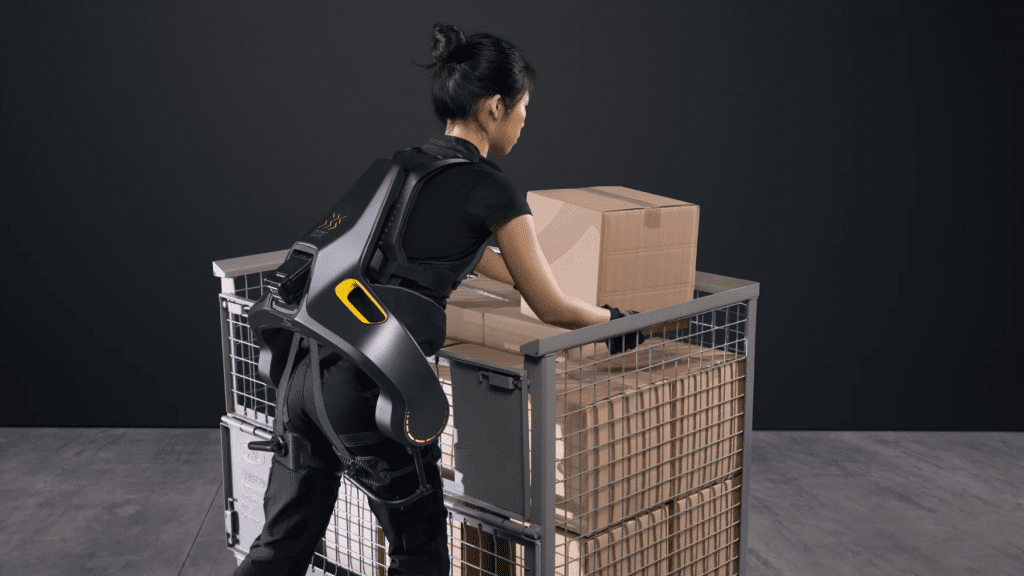 The SafetyVest, on the other hand, doesn't help the user pick up heavy things, but it does track their movements and body position as they work and gives them "data-based, personalized ergonomic insights, assessments, and recommended actions."
Both the Apogee and the SafetyVest use the German Bionic IO architecture to get ergonomic data from the user, track it, analyze it, and send it back to the user. This is usually done through the onboard display or by making noises when the user is moving in a dangerous way.
In a press release, Norma Steller, CPO of German Bionic, said, "With our new wearables, we're giving hard-working people the tools they need to do their jobs in a safer and more sustainable way."
"Our new ergonomic wearables, Apogee, and Smart SafetyVest, as well as our award-winning Cray X exoskeleton, allow us to provide the right support for almost any company or work environment where manual work is done." We also offer a powerful analytics tool for workplace ergonomics and processes through the German Bionic IO data platform."
German Bionic will exhibit its products at CES. If you're going to be there in person, you can find them at booth #7141 in West Hall. If not, don't worry. Engadget will have hands-on reviews, videos, and news about the show floor all week long, so stay tuned.