As a new writer at 103 Degrees, I wanted to give my audience something special since we're just meeting for the first time — a "hidden gem," so to speak, a startup on the rise.
In full disclosure, I'm not a financial expert, and you should always do your own due diligence before following up with any finance-related advice. Also, I'm an investor in this startup and have already seen its price-per-share increase more than twice. I've written about this company on a few different occasions as I continue to watch it transform and grow over time.

Battle Approved Motors. Invest Today!!

Get a $250 Amazon Gift Card. Apply Today!
What is Battle Approved Motors?
Battle Approved Motors (BAM) is an electric vehicle (EV) startup and lifestyle brand based out of Phoenix, Arizona, with several different prototypes currently in design and on the way. One, in particular, has won the hearts and minds of those with a need for speed in the literal "lap" of luxury and extreme off-road racing.
The company is currently working on a next-generation utility terrain vehicle (UTV) with double the horsepower of the fastest UTV on the market at 400hp, electrified and getting ready to roll out by late 2025. It's one of the first high-end, all-electric UTVs to ever hit the market, and its uber-futuristic, ultra-sleek lineup comes in several models and sizes.
As of recently, it can now be found on the WeFunder crowdfunding platform for startup investors.
Battle Approved Motors was founded by CEO and racing enthusiast Chris James, who saw that UTVs could be much more than boring boxy work vehicles and "a much-needed gut punch to the UTV and ATV markets."
The company aims to become the first high-end electric UTV straight out of the box and fully customized.
Zero-emissions means zero noise pollution, and it comes with heightened safety features and out-of-the-box upgrades, such as proprietary reinforced tubular frames, crash structures, custom roll cages, and chassis, generally found in the aftermarket industry. It's the vehicle all other vehicles want to be — and the high-performance machine no racer will want to go without.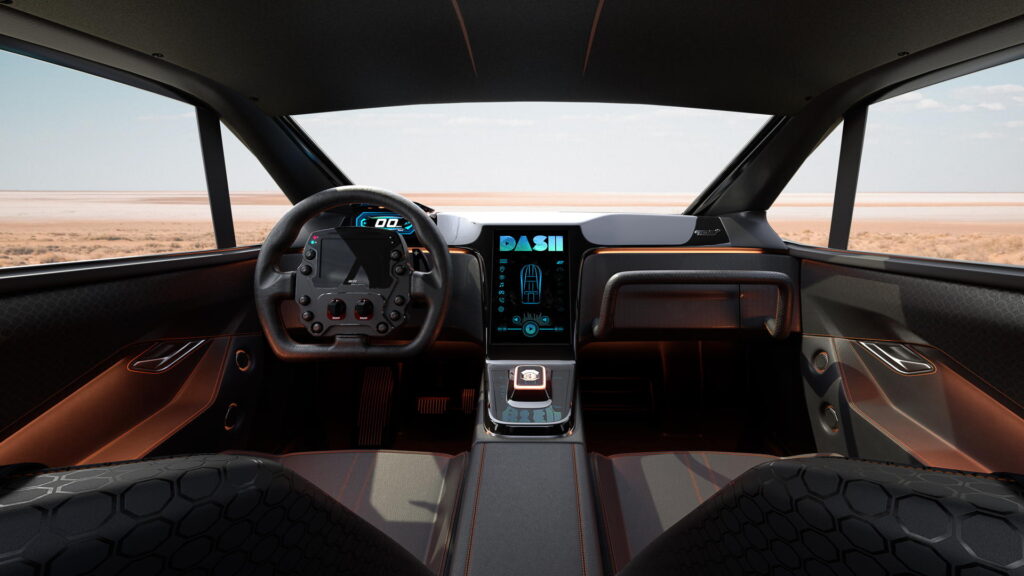 The First All-Electric Off-Road Race Series
Battle Approved Motors, otherwise known as BAM, plans to create the "first all-electric off-road race series" in America, with its own private testing facility on over 200 acres of rugged desert terrain gearing up for the future of elite racing in the U.S. In fact, as we head toward 2024, a crew led by Joe Chapman of the BAM Performance Institute will bring this vision to life, "creating an existential overlanding and off-grid glamping oasis that doubles over as a sustainable community for those who live, eat and breathe extreme off-road racing."
Rumored to be adding another 200 acres, the whole race series concept is very fascinating, to say the least. It's not being designed with the "racer in mind." It's being developed for the racer exclusively, with a future-proof community of a new breed of racing enthusiasts at the heart of everything that is "Battle Approved" is destined to be.
In addition to its highly-anticipated UTVs and Off-Road Universe, BAM is developing an all-inclusive EV trailer that allows racers to not only tend to their vehicles around the clock but to relax in luxury leading up to race day.
Traditionally, non-crew member guests of the race team would find themselves in a hotel room, away from all the action leading up to the big day. Now, they can take the hotel room with them, with hybrid trailers that come in three sizes, including 16′, 24′ and 32′ versions in sight, equipped with all the comforts of a modern living space.
These fully electric trailers are perfect for work, race, or play — spacious, off-road ready and 100% plug-and-play — meaning they can also be enjoyed on long vacations and getaways, where access to the primary power grid may simply not be an option, keeping the party going long after the first battery dies. And if you think about it, this is perfect for those connecting their brand new Cybertruck — especially when they're out in the middle of nowhere.
Introducing the STOMPER, a New Vehicle Rolling Out of Battle-Approved Motors

Meet the BAM STOMPER ATV, an all-electric quad currently in testing. This all-terrain vehicle runs on the same software infrastructure as the BAM UTV. It was initially meant to be a testing mechanism for BAM UTV upgrades and custom-made parts. Becoming a real hit with its beta testers, Battle Approved has since decided to extend its line of power sports, and its STOMPER QUAD will be unveiled in early to mid 2024.
Designed for the single rider (like a jet ski for land), it comes equipped with all the bells and whistles of an aftermarket vehicle. As an investor, I'm really excited by this model, as it just adds to the overall coolness of the brand.
Why Invest in Battle Approved Motors?
With just one glance at the Battle Approved UTV, investors are hooked. Battle Approved Motors isn't just looking to electrify racing. Instead, it's looking toward the future and making serious strides toward a carbon-free tomorrow.
As the world focuses on decarbonization, BAM's focus is on becoming a leader in clean, off-road racing with its one-of-a-kind race series, souped-up EVs, and future destination for off-track living. It's a luxury and lifestyle brand with a much greater mission — to create a community and a greener new world for our grandchildren's grandchildren.
First time investors bought into the company at just $.26 a share. They saw their investments multiply. And during the 2nd round of funding, each share was worth $1.84.
At the end of 2022, stock in Battle Approved Motors split four ways, meaning instead of holding 1,923 shares, they would now hold 7,692. As a result, a $500 investment during the first round of funding would grow to $3,538 with a lifetime legacy membership with premium shareholder perks.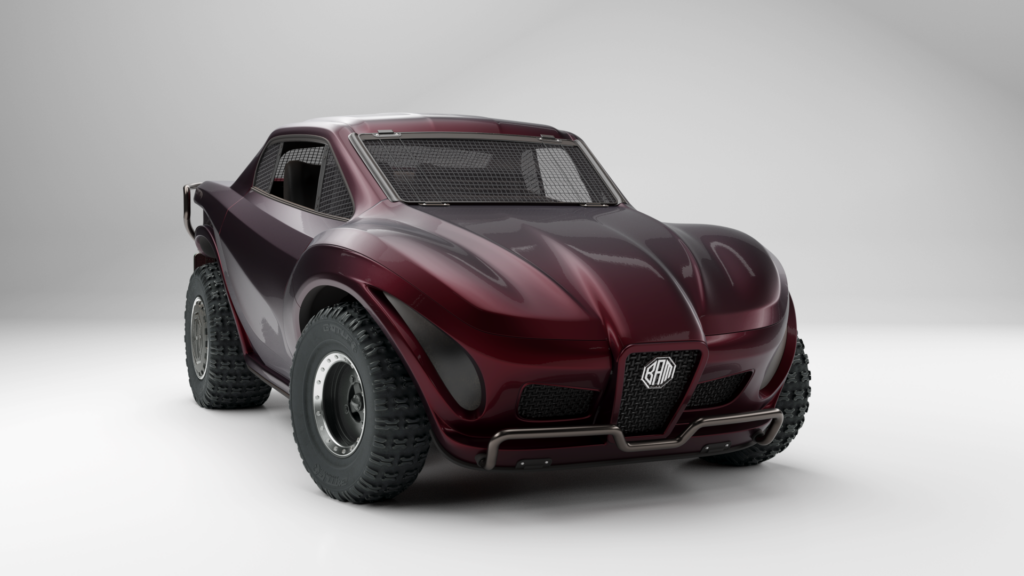 The company is just as strong as ever. As of recently, it can now be found on the WeFunder crowdfunding platform for startup investors.
Although each share has been listed at $.49, early investors will receive a discounted valuation, with additional shares added once the new round is officially kick-started. The first new wave of investors will have the opportunity to purchase shares at a lower valuation . And until BAM reaches a certain milestone, each share can be reserved for $.37 as an early bird offer.
As of now, the company has met 80% of its first stage goal, with existing investors already joining in the action — many receiving vouchers of up to $2500 for the purchase of an actual vehicle, depending on their tier of investment, which would most likely be able to be paired with future EV tax credits.
The UTV market is estimated to hit $11.95 billion by 2027, while zero-emission vehicles create a lower carbon footprint than those with traditional internal combustion engines (I.C.E.). With little to no noise pollution, they are also considered more powerful, reliable, and in demand than their heavy-carbon counterparts.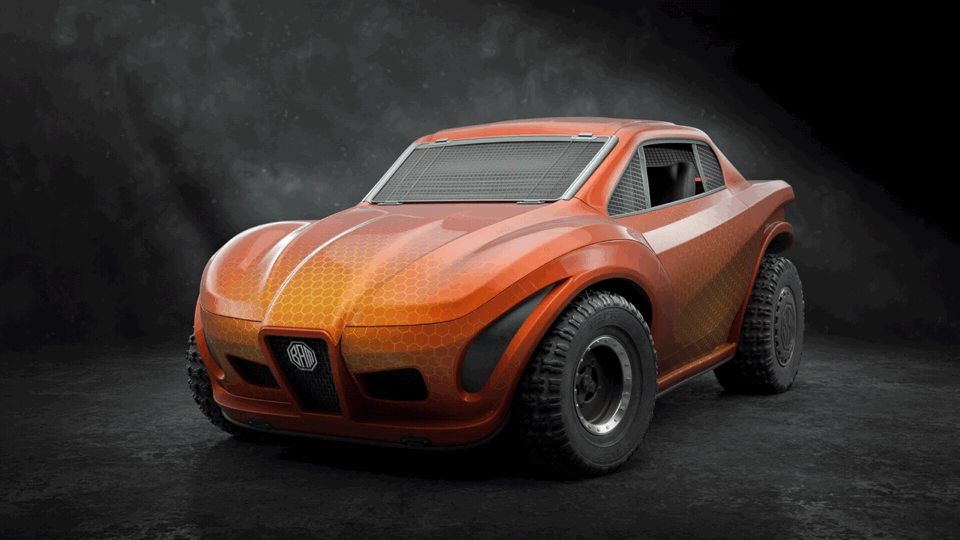 Battle Approved has raised $1.3 million to date, with its R101 prototype in pre-production with over $3 million in P1 orders. The startup has been featured on a number of finance, electric vehicle, motorsport, and destination platforms. Plus the CEO was asked to speak on various panels over the last year. The company is considered a breakout brand, taking on a fast-growing $10B power sports market. It's currently valued at over $50 million. The racing prototype is planned to unveil in 2024, with Easter eggs coming out from the start of Q2 2024. 
After stumbling upon this listing, thanks to investor emails. In the meantime, you can bookmark this page to stay in the know. Or head over to WeFunder to jump into the current pre-funding round.
Again, I'm not a financial advisor and am not insinuating that you should or shouldn't invest in the Battle Approved brand. However, as an investor in BAM, I am pretty excited about all that they do and all that they've already achieved as a "hidden gem." I have done my own due diligence in educating myself on the company and suggest that you do the same if you believe it may be one that you'd be interested in.