The adoption of artificial intelligence (AI) is allowing machines to comprehend the nuances of human language while analyzing vast amounts of complex data to quickly employ algorithms like machine learning, deep learning, and neural networks in just a fraction of a second. As a result, it's enhancing the speed, quality, productivity, and efficiency of services offered by businesses over time with the ultimate goal of reducing human error, automating various processes that would typically take days, if not hours, on end to complete manually and to better to discern complex patterns for quicker, more rational decision-making application.
Of course, AI isn't perfect, and humans are still required to verify the data going into and exiting the system to ensure near-perfect outcomes. Still, it serves as a means for improving daily productivity and increasing the output of the high-traffic firms and startups that juggle multiple projects, find themselves underhanded and under-budgeted, or simply see the advantages of adopting AI into their lives.

Battle Approved Motors. Invest Today!!

Get a $250 Amazon Gift Card. Apply Today!
According to Next Move Strategy Consulting, the market for AI is expected to show substantial growth in the coming decade and is, in fact, expected to grow "twenty-fold" by 2030. The global artificial intelligence (AI) market was valued at $95.6 billion in 2021 and is further predicted to reach $1.847 trillion by the next decade, pointing out the demand for artificial intelligence tools and applications, which is expanding across various industries, including healthcare, automotive, retail, surveillance, robotics, and even augmented reality.
Everything from supply chains, marketing, product making, research, and analysis will employ artificial intelligence in some way, shape or form — transforming existing markets and creating new spaces for industry as the rapid acceleration continues for real-time and near-real-time processing speeds and capabilities.
MarketsandMarkets™, the industry-leading competitive intelligence and market research platform, suggests that the AI chipset sector, a subset of the overall artificial intelligence industry, will alone reach $64.5 billion globally by 2028. As of now, the industry rakes in a decent $18.6 billion with the expectation to grow more than 28.1% CAGR into 2030.
Through the proliferation of connected devices, the Internet of Things (IoT), and the digitization of various industries, a "massive influx of data is being generated," claims analysts at MarketsandMarkets™, and AI chipsets are crucial for powering the growing need for advanced algorithms and processing capabilities —- both of which are required for carrying out high-performance tasks in real-time and enabling businesses to extract the valuable insights, necessary, to make more informed, data-driven decisions.
AI is Set to Disrupt Traditional Markets, Revolutionize Industries that Have Existed Since the Beginning of Time.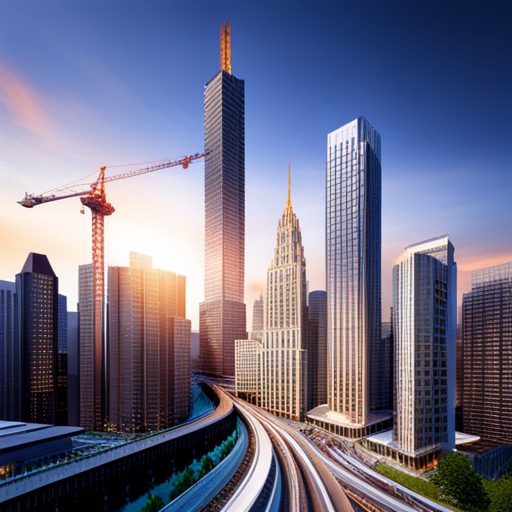 On the other end of the spectrum, the market for architects, civil engineers and construction workers is on the brink of a revolution and, surprisingly, on the rise. The progress of technology, urbanization, and industry has elevated living standards, fostered thriving economies, and even sparked a higher demand for transportation and infrastructure.
Clean energy generation, decarbonization, and greener building materials have also become a major part of the conversation as the world strives toward sustainable practices, a carbon-free planet, and greener spaces to live, work, and play. The growing need for accountability has sent shockwaves throughout the worlds of construction, real estate, and energy, with smart cities propelling sustainability and development underway.
Expanding into 2030, Zion Market Research predicts in its February 2023 Architectural, Engineering and Construction Market Analysis Report that the global AEC market is predicted to increase from $8.9 billion in 2022 to more than $16.5 billion. Regions like the Middle East, India, and China have experienced a substantial expansion in the building sector, and with new green initiatives in place, technology will further drive these numbers beyond what's expected.
While the AEC industry faces a shortage of skilled tradespeople, the demand for trained professionals, such as civil engineers, construction workers, and architects, is greater than ever before, highlighting the need for innovative solutions and technologies to address this gap. Software tools and applications designed exclusively for the architectural, engineering, and construction (AEC) industry play a critical role in the successful design and project management of buildings, roadways, and infrastructure.
Because of this, ever-evolving technologies stand at the forefront of reshaping the AEC environment for a more efficient, resilient, and sustainable future.
Here are six startups that have integrated both machine learning and artificial intelligence into their solutions to further empower builders, designers, architects, engineers, construction workers, and building material manufacturers across the world, with their contributions still standing for generations yet to come.
Is cove.tool the New Standard for Sustainable Building Design?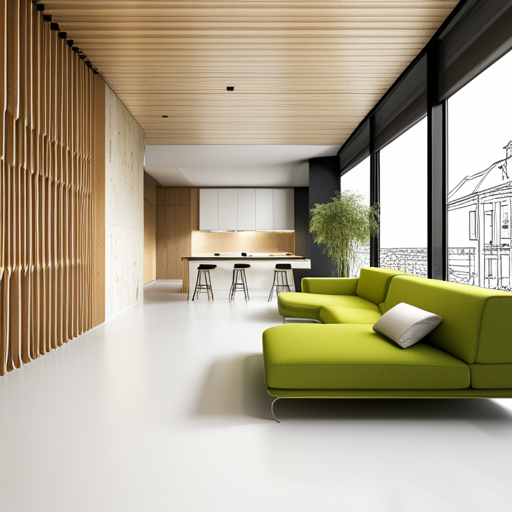 Based in Atlanta, Georgia, cove.tool is a pioneering startup that is revolutionizing the AEC industry's approach to sustainable design. Their cloud-based software utilizes data, automation, and cost optimization, as well as AI and machine learning (ML), to combat climate change, reinforce structural commodities, and drive a more sustainable future.
By breaking down barriers in the design and construction cycle, cove.tool is that seamless stream of interconnectivity and collaboration between teams, enhancing transparency in the construction and building development lifecycles, reducing risk, and maximizing productivity across the board. The platform offers a wide range of tools, including real-time 3D and energy modeling, life cycle assessment, and carbon accounting capabilities, which further empower AEC professionals to make informed decisions and optimize their projects for energy efficiency and environmental sustainability. They can identify opportunities for improvement while realizing the full impact of their designs.
The platform offers guidance on green building certifications and provides access to a comprehensive building materials database for sustainable product selection based on criteria such as the use, zoning, geolocational and climate-related requirements of building within nearby jurisdictions. By utilizing these resources, professionals in the construction industry can make more sustainable choices, reduce energy consumption, minimize carbon emissions, and contribute to the creation of greener, more environmentally-friendly environments.
According to cove.tool, "Buildings account for 40% of carbon emissions and 76% of electricity use in the United States. Reducing carbon emissions in the building industry requires effort from all of the stakeholders involved. We're bringing people together to help reduce building energy usage and join the fight against climate change."
Commemorated for their commitments to climate change and the future of sustainability,
the company was recently honored with an Innovation Award at the 2023 AHR Expo for its web-based loadmodeling.tool and HVAC design platform.
Startups FlyGuys and TrueLook Forge Trailblazing Partnership to Transform Jobsite Visibility in the Construction Industry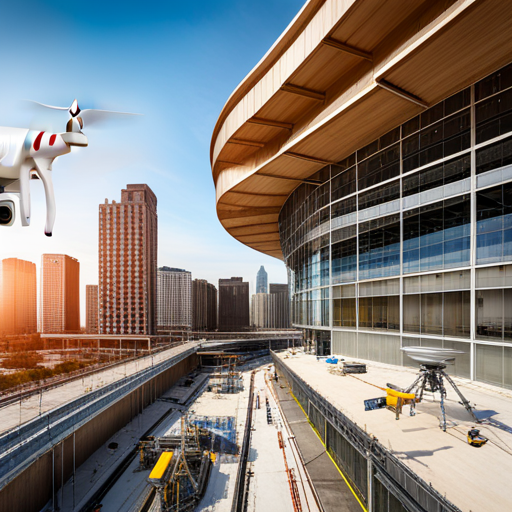 This week, industry-leading startups FlyGuys and TrueLook officially announced a partnership that will forever change job site visibility and surveillance for the construction industry.
As a nationwide drone services provider with a network of highly-skilled FAA-licensed and insured drone pilots, FlyGuys uses 3D mapping and other innovative solutions to collect accurate data for its broad range of industry clients.
Similarly, TrueLook is a pioneering technology company revolutionizing how construction projects are monitored and managed. Their turnkey camera systems and intuitive platform can provide a comprehensive job site visibility solution that empowers construction professionals to make informed decisions, streamline operations, and enhance collaboration.
When coupled with TrueLook's intelligent security cameras, FlyGuys can further provide construction companies with live viewing capabilities, unlimited custom time-lapses, and additional security features, such as real-time progress monitoring — 100% tailored to the specific needs of construction professionals wherever they may be.
"Our advanced camera systems can be deployed all throughout customer job sites but are mostly limited to the ground," says TrueLook COO Roger Yarrow. "Now, by partnering with FlyGuys, we are focused on expanding into another dimension — the sky. This partnership gives our customers eyes in, around, and above their project sites, offering unmatched visibility and control, which translates into increased efficiency, safety, and cost-effectiveness. This exciting collaboration aligns with our mission of total job site visibility."
Powered by 110V or solar, TrueLook cameras are built extra tough and are able to operate in extreme weather and temperatures and will not fail on the job. Through aerial photography, videography, and site surveying, advanced features offer unparalleled transparency and efficiency to construction projects across the project lifecycle. Equipped for live viewing in HD, custom time-lapses, and the remote ability to control each perspective in 360 degrees, these cameras are available in a fixed position or PTZ (pan-tilt-zoom) and can deliver images up to 20 megapixels, capture high-resolution images, withstand extreme weather conditions, and offer 24/7 monitoring.
The FlyGuys and TrueLook partnership aims to empower construction teams with the necessary tools to enhance job site management, safety, and cost efficiency. With this collaboration, construction professionals gain unprecedented visibility and control, translating into improved decision-making, streamlined operations, and cost control.
"With our nationwide network of drone pilots and TrueLook's innovative technology, we can provide construction teams with the tools they need to better manage their job sites, improve safety, and reduce costs," says Jessica Slaughter, National Account Manager of FlyGuys. "We are excited to provide the construction industry with a powerful total job site visibility solution at a cost-effective rate."
Leading the Next Era in Urban Infrastructure Management, Nexar Partners with muniAI to Help Municipalities Improve Transportation, Safety and Roadway Management.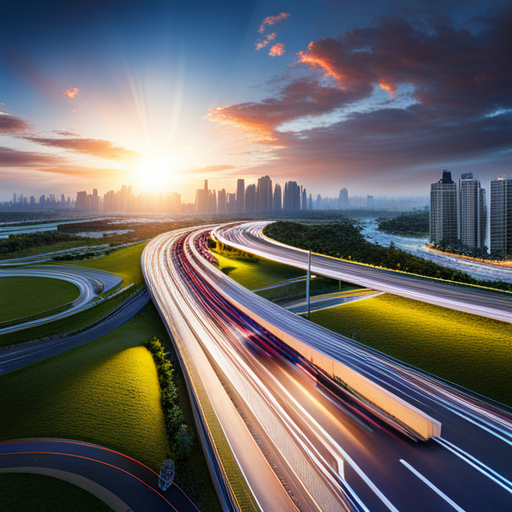 By using anonymous, aggregated data, Nexar has developed a portfolio of vision-based data services for public and private sector partners to make roadways safer and more efficient.
Nexar is a leading provider of street and curb-side data collection. Turning cars into vision sensors, this startup allows users to gain a deeper understanding of their surroundings while improving our roadways for safer, more efficient means of transportation.
Continuing to add to its diverse portfolio of vision-based data services, Nexar caters to the needs of public and private sector partners with the ultimate goal of creating safer and more efficient traffic management. To date, it has created a wide range of vision-connected services and applications that allows drivers to better maneuver traffic and develop stronger driving habits.
To add to its portfolio of impressive and innovative solutions, Nexar is partnering with muniAI™, a comprehensive AI-powered solution developed by Sechk, to leverage the power of AI, intelligent process automation (IPA), and data-driven analytics and revolutionize the way cities and municipalities operate and interact with their citizens.
This transformative collaboration integrates state-of-the-art technologies and machine learning capabilities to enhance Digital Twin creation while allowing municipalities to better improve traffic within city limits while focusing on the health and safety of its constituents.
Nexar's cameras integrate directly into the muniAI platform, providing decision-makers with a true end-to-end solution while significantly reducing detection, response, and resolution times. muniAI's platform offers municipalities a single screen to manage tasks, alerts, emergencies, and assets from various data sources, streamlining real-time data from IoT sensors, citizen feedback, and even city operations. Together, they aim to fundamentally change how work gets done in cities, making them safer and more efficient for everyone involved.
This partnership promises to yield valuable data-driven insights to optimize city operations, plan infrastructure investments, and enhance the quality of life for residents. By combining Nexar's advanced data collection capabilities with muniAI's AI-powered analysis and task automation, data can be tailored to meet the specific needs of each city or municipality, providing unprecedented insight into roadway infrastructure and allowing city leadership to connect on a more intimate level, where they can discuss the latest details of various projects, collaborate in real-time and quickly respond to issues that may arise.
Yair Goldstof, VP of Business Development at muniAI, has expressed his excitement about the partnership, stating that it aligns with their mission to provide cities with advanced data-driven solutions for enhancing urban infrastructure. Henning Winter, VP of Business Development at Nexar, further emphasizes the opportunity to build smarter, safer, and more efficient cities through the power of data and AI.
Newcomer AI Energy Solution Corp. is Developing Solutions to Restore and Optimize the Electric Grid.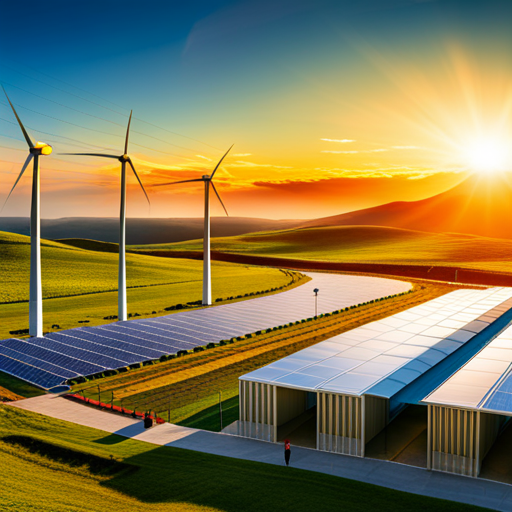 Leveraging the power of AI technologies, the renewable energy industry is undergoing a significant and scalable transition away from fossil fuels in an effort to meet the increasing demand for clean energy, reliable, more sustainable energy systems, sources and solutions.
Over 1.2 billion people lack access to electricity. In these regions, electricity is either scarce or non-existent. In developed countries, power outages are actually quite frequent and can be caused by inadequate grid infrastructure or as the result of natural disasters.
AI Energy Solution Corp. (AIES) is leading the charge in fuel renewable energy integration, managing energy consumption and distribution, and predicting and preventing power outages. In addition, the startup aims to bridge the divide and improve both energy accessibility and reliability for marginalized communities.
Through its Project Zenith, AIES emphasizes ways artificial intelligence can greatly improve electrification in North America and worldwide by streamlining the integration of renewable energy sources, predicting and preventing outages, and enhancing energy distribution, as well as the implementation of electric vehicle supply equipment (EVSE) implementations that help families get from point A to point B — especially during a time of crisis.
Algorithms feature predictive maintenance and fault detection capabilities to identify issues in electrical systems, enabling faster repair times and reducing downtime. By balancing supply and demand, renewable integration becomes more reliable and effective. AIES aims to address the challenges faced by the current electrical grid, providing affordable and accessible energy to every household, business, and vehicle, thereby improving living standards while positively impacting the climate and economies.
Enhanced network management capabilities enable better control and monitoring of electricity grids, ensuring stability and ultimately reducing the possibility of facing uncertain blackouts. Using artificial intelligence to analyze weather patterns, energy usage, and network infrastructure data, users can quickly identify and address inefficiencies across the energy grid and adjust energy usage and distribution in real-time while effectively preventing entire communities from the power outages and brownouts that put them at risk.
When predicting energy failure, AI can establish a more reliable power supply, which can be lifesaving in the case of national emergencies, ongoing medical support and natural catastrophic events. It can also cut costs associated with energy consumption while reducing harmful carbon emissions.
AI Energy Solution Corp. offers drivers a measurable amount of energy savings, incentivizing EV drivers and promoting decarbonization at charging stations across the country. With its secure balance-recycling mechanism and ever-increasing purchasing power, AIES is not only able to pass along generous incentives to EV drivers but, paired with the TAKYON crypto sub-currency, it's able to provide drivers with both the peace of mind and ease of use when fueling their electric vehicles.
Nearly 80% of Companies Worldwide Rank Innovation as a Top-Three Priority for 2023.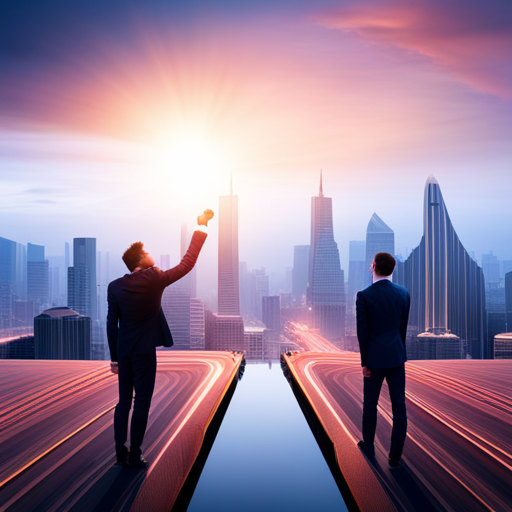 Companies are investing in artificial intelligence more than any other technology. And Tuesday, the Boston Consulting Group's 2023 Most Innovative Companies Report revealed: "What Innovation Leaders Are Doing to Pull Ahead and How Innovation is Building Their Resilience to Economic Uncertainty."
The Boston Consulting Group (BCG), renowned for partnering with business and societal leaders, analyzes how companies are elevating their commitment to innovation in this comprehensive report. Drawing on a survey of over 1,000 global executives and a vast database for innovation performance, BCG provides valuable insights into new industry practices and innovation trends in business.
BCG's Most Innovative Companies Report offers valuable insights into the current innovation landscape and demonstrates the vital importance of embracing innovation to achieve growth and competitive advantage in today's dynamic business environment.
According to the report, an impressive 79% of companies worldwide consider innovation a top-three priority this year, with 66% planning to increase their innovation spending. Rapidly expanding the realm of possibility for innovation, artificial intelligence is being prioritized at these firms. In fact, the businesses surveyed demonstrated the following:
61% of companies are investing in AI and machine learning this year.
83% of these firms had systematically implemented AI to support innovation in one or more use cases.
Only 45% have actually managed to translate this into business impact.
46% of respondents had selected robotics and process automation (RPA) as the second most attractive technology for investment.
BCG Managing Director and Partner Justin Manly emphasize the strong connection between innovation, growth, and competitive advantage, stressing the importance of companies prioritizing innovation and readiness for action to achieve outstanding returns.
"The connection between innovation, growth, and advantage is stronger than ever," said Justin Manly, a BCG managing director, partner, and co-author of the report. "The companies that both prioritize innovation and make sure that they are ready to act will continue to widen their lead and deliver outsized returns."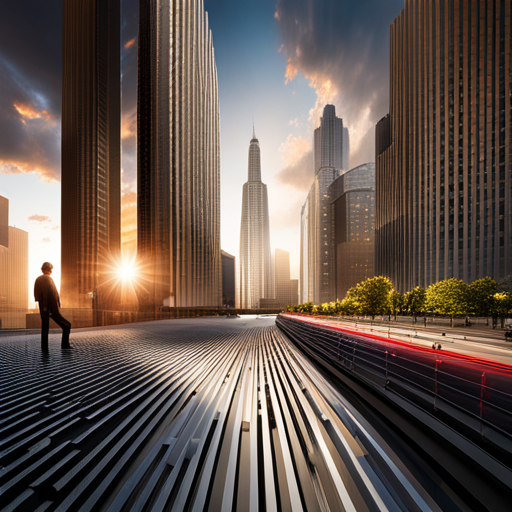 Companies that effectively harness AI become prolific idea generators, producing more than five times as many ideas as their counterparts and incubating more than double the number of minimum viable products.
While some claim artificial intelligence will take over our world, in industries such as this, it's here to fill in the gaps and perfect the science that has made the world's greatest wonders remain standing for more than a lifetime.
This shift reflects a significant change since the previous economic downturn, where innovation ranked lower on the priority list.
Michael Ringel, a BCG Managing Director and Senior Partner, highlights the self-reinforcing nature of innovation cycles, citing AI as an exemplary case. As more ideas emerge, the likelihood of discovering optimal AI use cases increases, resulting in a positive feedback loop that generates a transformative competitive advantage.
"The best innovators develop a self-reinforcing, virtuous cycle. AI is a great example of this—more ideas means a greater likelihood of finding the best use cases for AI and implementing AI helps generate more ideas," said Michael Ringel, a BCG managing director, senior partner, and a co-author of the report. "Once the innovation cycle starts, it creates its own momentum and produces transformative competitive advantage" — especially in the evolution of the AEC Industry, an industry that has existed long before some of our most ancient civilizations.