Mark Mateschitz, a 30-year-old who inherited 49 percent of the Red Bull company and is now Europe's richest millennial.
For its new co-owner, a 30-year-old seems like Red Bull has really given him wings; in this case, it's also the title of Europe's wealthiest millennial.

Battle Approved Motors. Invest Today!!

Get a $250 Amazon Gift Card. Apply Today!
Dietrich Mateschitz, the founder of the multibillion-dollar Red Bull empire, passed away three weeks ago at the age of 78, leaving his son, Austrian citizen Mark Mateschitz, a 49% share in the company.
Mateschitz has a net worth of $15.7 billion, as reported by the Bloomberg Billionaires Index, because of his inheritance of the world's largest energy drinks company and two Formula 1 racing teams.
That makes him the wealthiest millennial in Europe and the fourth richest in the world, after TikTok parent company founder Zhang Yiming, Meta founder Mark Zuckerberg, and Walmart heir Lukas Walton.
In terms of wealth, Mateschitz ranked at #93 on Bloomberg's list as of the 11th of November.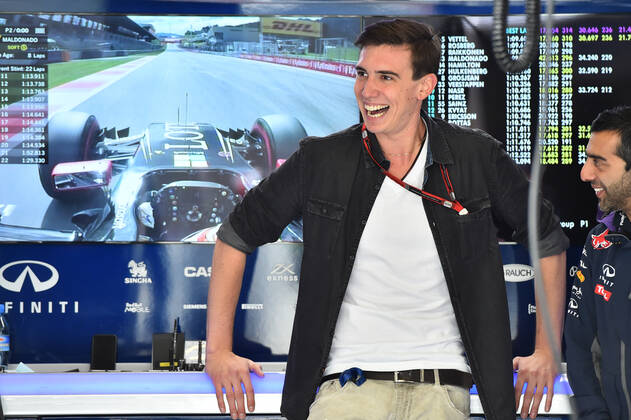 About Mark Mateschitz
Mateschitz, the son of Dietrich and Anita Gerhardter, grew up in Austria, attended the University of Applied Sciences in Salzburg, and in 2018 founded his own beverages firm, which makes beer and lemonade using water from one of Austria's oldest springs.
Due to his status as an only child, Mateschitz inherited his father's complete shareholding in Red Bull after he passed away as a shareholder. Those closest to the late Thai businessman and firm cofounder Chaleo Yoovidhya now own the majority stake.
Mark Mateschitz's role at Red Bull?
With his father now deceased, Mateschitz announced last week to Red Bull staff that a board of directors will take over company operations. The project, he claimed, was "very close to my heart," so much so that he had to quit his position as Red Bull's head of organics.
But he added in an internal memo, "I do not believe one should be both an employee and a stakeholder of the same company." I will give my full attention to my duty as a shareholder, and I will read this and say this in the way that makes the most sense to me.
Red Bull has been around for almost four decades, making it a beverage industry giant and a household name with product placements across gaming, sports, and entertainment worldwide.
After selling nearly 10 billion cans of its flagship beverage in 2021, the firm reported yearly revenues of 7.8 billion euros ($8 billion).