On Wednesday, Facebook's parent company, Meta Platforms (META), said it would lay off more than 11,000 people, or about 13% of its total staff.
The social media behemoth stated that the layoffs affected workers in both its applications and Reality Labs divisions. In addition to Facebook, the company Meta controls Instagram, Messenger, and WhatsApp, and its augmented and virtual reality efforts are housed in a facility known as Reality Labs.

Battle Approved Motors. Invest Today!!

Get a $250 Amazon Gift Card. Apply Today!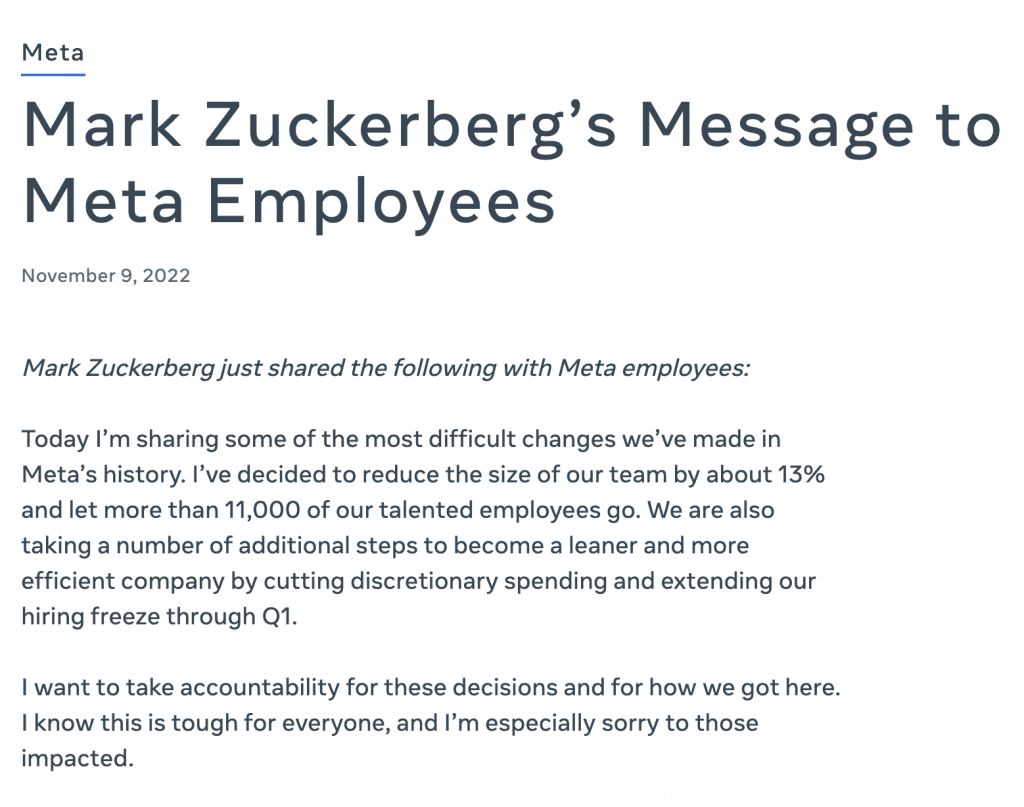 In addition, Meta predicted that Reality Labs' operating losses in 2023 will continue to expand dramatically from one year to the next.
After abandoning its attempts to develop a stable cryptocurrency, the company has been focusing its attention on developing its Web3 platform. Even Facebook changed its name to Meta in order to emphasize the importance it places on developing the metaverse.
Zuckerberg said in a message to employees that they've shifted more of their resources onto a smaller number of high-priority growth areas – like their AI (artificial intelligence) discovery engine, their ads and business platforms, and their long-term vision for the metaverse, confirming his continued commitment to his plans for the metaverse.
A short while ago, the firm made the announcement that users of Instagram will soon be able to create and sell non-fungible tokens (NFTs).