Through its new partnership with Zero Hash, a crypto-as-a-service infrastructure provider, the FinTech Current is letting its more than 4 million members trade cryptocurrency for free.
According to a press release on October 19, (Wednesday), the integration with Zero Hash gives Current members the ability to buy and sell Bitcoin, Ethereum, and dozens of other crypto assets without trading fees.

Battle Approved Motors. Invest Today!!

Get a $250 Amazon Gift Card. Apply Today!
Trevor Marshall, Current's Chief Technology Officer, said, "We've always been focused on getting people into the financial system."
"Now, through partnering with Zero Hash, we're able to immediately onboard our over four million members to cryptocurrency through a trusted entity in Current. This allows Current members to be participants in these alternative networks and benefit from the value they create to improve their financial outcomes," Marshall said.
People who use Current get liquidity from their trades right away, so they never have to wait for funds to settle. According to the release, having instant access to funds also means that they can buy and sell without having to move money around.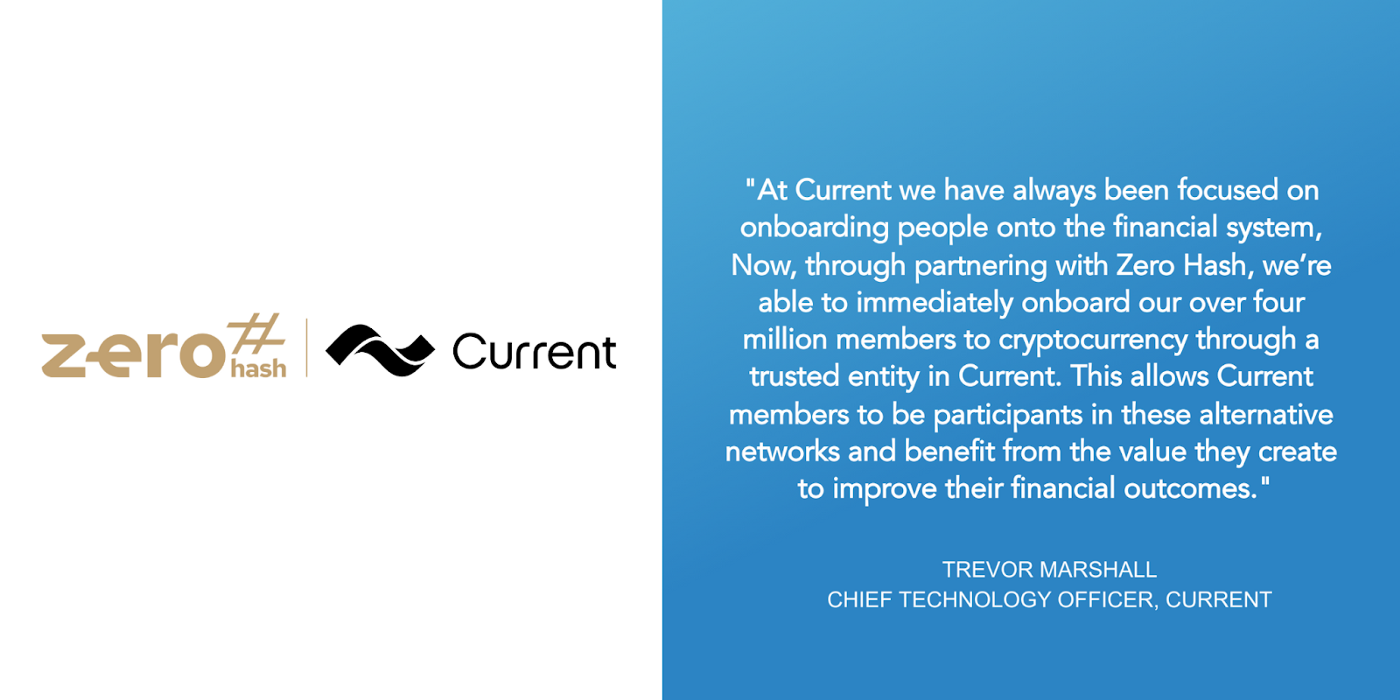 Zero Hash provides crypto trading infrastructure for liquidity, custody, regulatory and compliance, and fiat-to-cryptocurrency conversion that gets rid of technical details.
Edward Woodford the CEO & Founder, said "We see the most agile FinTechs now offering crypto to meet consumer demand and ensure their users remain sticky. Our turnkey solution for digital assets allows Current to focus on building innovative products and experiences for their customers, launching quickly and securely and with little regulatory burden."
Zero Hash, which was started in 2015 and has its headquarters in Chicago, is a B2B2C embedded infrastructure platform that lets platforms natively integrate digital assets into their own customer experience. Its "end-to-end" solution takes care of all the licensing and back-end work needed to sell crypto products.
Current, which is based in Manhattan and was started in 2015 by CEO Stuart Sopp, uses its own banking technology to offer more people affordable financial services with the goal of making things better.