Kim DotCom's first private beta test of his brand new venture CashRain.
Today, Kim DotCom announced a Twitter space, which I immediately joined and became one of the first 500 account holders of a private beta site called CashRain. Currently, the website is not live, although it was viewable in the live beta test, in which I took part.

Battle Approved Motors. Invest Today!!

Get a $250 Amazon Gift Card. Apply Today!
The CashRain connects via a Bitcoin.com wallet. So I signed in by scanning a Bitcoin.com wallet QR code from CashRain's website; chose a username, email, and password.
CashRain & Twitch
First snag I encountered was almost any name I typed in for my username, it was taken, as CashRain also connects itself to Twitch. Therefore any username used on Twitch, I was not able to use any as my username on CashRain, even if I owned the Twitch name. So for this first private beta test, I decided to choose a similar name to my Twitch account and added a couple of extra characters to it.
Hopefully, I'll be able to use my actual Twitch username on CashRain, once they get past early-stage growing pains.
What is CashRain?
The CashRain will simplify mass payment via Bitcoin Cash (BCH) and users will be able to send their future CashRain community members BCH instantly as a gift or for completing certain tasks. One will also be able to send any community or individual member of the CashRain community BCH instantly, as a kind gesture. Now that would be nice!
Anyone in a community can "rain" (in other words donate) BCH to their community. Therefore a Twitch streamer could donate any amount of BCH evenly to all of their CashRain followers in one send. Boom! Done. Pretty cool stuff!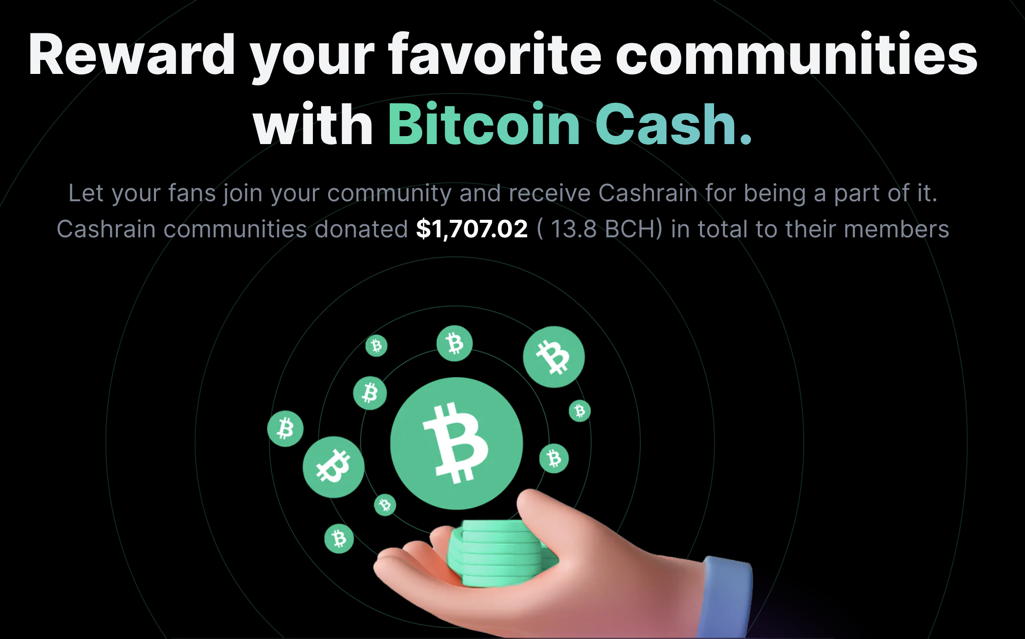 Kim also mentioned near the end of the hour-long presentation that he expected an open private beta to be ready in 30 days or so.
All in all, I enjoyed the presentation. I'm also super pumped to be one of the first 500 users and I look forward to waking up every day with lots of Bitcoin Cash in my CashRain account. To the moon!!!
Who is Kim DotCom?
Kim Dotcom, also known as Kimble and Kim Tim Jim Vestor, is a German-Finnish Internet entrepreneur and political activist who resides in Glenorchy, New Zealand. He first rose to fame in Germany in the 1990s as an Internet entrepreneur and was convicted on charges of computer fraud in 1994. Wikipedia