THE MOST COMPREHENSIVE COLLECTION OF TESLA VEHICLES EVER CURATED
Inside Tesla: Supercharging the Electric Revolution is an exhibit (happening now) at the Petersen Automotive Museum in Los Angeles, CA.
It traces the Tesla story from fledgling startup to EV juggernaut and explores the range of its products, the breadth of its manufacturing capabilities, and its irrefutable impact on the modern transportation landscape.

Battle Approved Motors. Invest Today!!

Get a $250 Amazon Gift Card. Apply Today!
Today, no company is more closely identified with the electric vehicle (EV) than Tesla, Inc. Tesla's vehicles are a ubiquitous sight on the highways of Los Angeles, and Tesla ownership continues to grow throughout North America and around the world. The company's introduction of reliable, attractive, and technologically advanced EVs—along with an efficient new infrastructure for powering them—has prompted the general public and industry professionals alike to reconsider the long-dismissed promise of alternative power.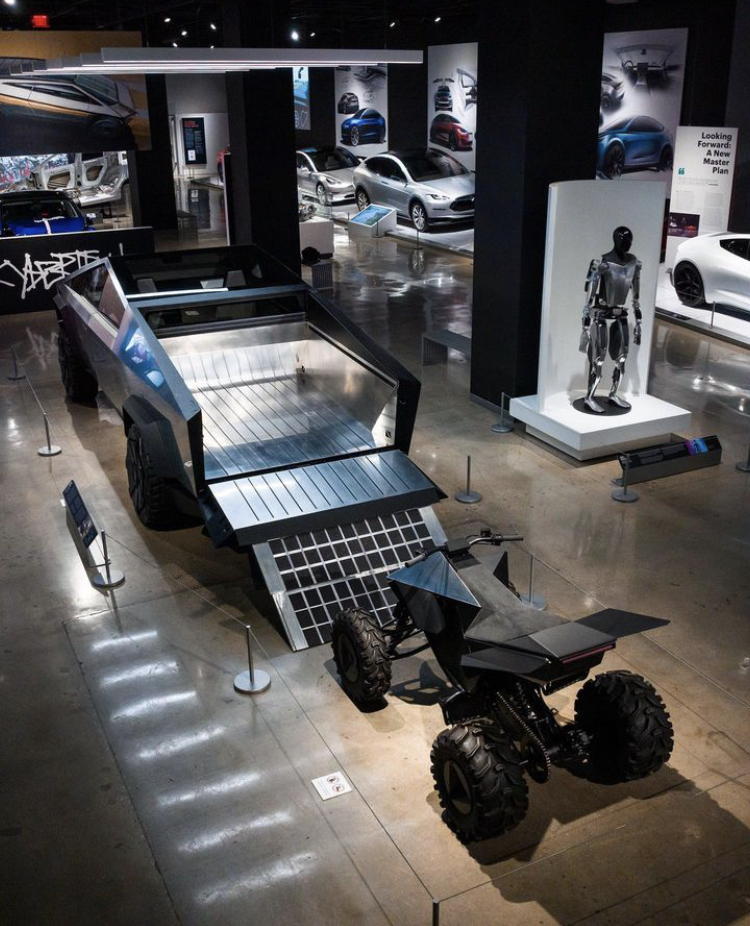 Following the release of its first offering, Roadster, Tesla unveiled Model S in 2009. Designed and engineered specifically as an electric vehicle, the sedan revolutionized EVs, making them not only a viable alternative to petroleum-fueled vehicles but also highly desirable. Each subsequent Tesla model has been announced with great fanfare and met with great zeal, growing an enthusiasm for the brand that often borders on fanaticism. In less than two decades, Tesla has succeeded in disrupting a global industry more than 130 years old.
Tesla's ultimate goal, as outlined by Elon Musk, the company's co-founder and Technoking (a title he assumed in March 2021), is a noble one: to "accelerate the world's transition to sustainable energy." To achieve this objective, Tesla has expanded its offerings beyond EVs and now also produces batteries, solar roofs, and other energy products as part of its company-wide emphasis on sustainability and a future powered by clean energy.
Purchase tickets HERE or visit the Petersen Automotive Museum in person at 6060 Wilshire Boulevard, Los Angeles, CA 90036.