BYD, the leading electric vehicle (EV) manufacturer in China, recently revealed record sales for the previous calendar year, which increased the company's profit by over 400%.
The preliminary net income forecasts that BYD announced in January were met, with a profit of 16.6 billion yuan ($2.4 billion) up 446% over the previous year. In 2021, the automaker reported a profit of 3 billion yuan ($436 million).

Battle Approved Motors. Invest Today!!

Get a $250 Amazon Gift Card. Apply Today!
BYD is one of the companies best positioned to profit from China's booming electric vehicle market, and Berkshire Hathaway is a partial owner. Now that it has dominated the domestic market, the corporation plans to take on Tesla, the largest EV maker in the world, on a worldwide scale.
One-third of all new-energy vehicles sold in China were BYDs, and the company sold 1.86 million electric and plug-in hybrids that year. Last year, Tesla sold 1.31 million electric vehicles.
The corporation is eyeing the U.S. and European markets for potential international expansion. In a departure from the inexpensive products that have been instrumental to its quick expansion, it plans to introduce two new luxury-branded EVs this year. A dramatic increase in net income at BYD
Read More: Rivian Teases its Tiny R2 SUV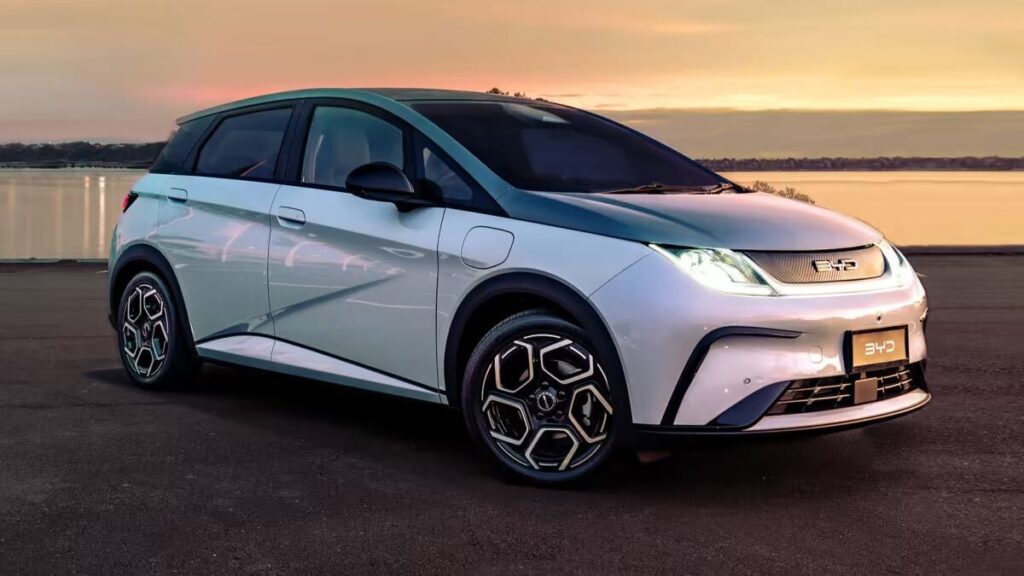 Tesla is now conducting a price cut in China.
In recent months, Tesla has drastically reduced costs for its China fleet in an effort to undercut Chinese competitors. In October, it announced the first price cut for automobiles produced at its Shanghai plant, and in January, it announced a second price cut.
That's a price cut of 14% annually and a savings of over 50% compared to Teslas sold in the United States.
Bloomberg claims that in response to Tesla's price cuts, at least 30 local and international manufacturers of electric vehicles have reduced their own costs. The Ford Mustang Mach-E is currently one-third less expensive than in the United States, and several Chinese manufacturers, including Xpeng and Nio, gave discounts of up to 70,000 yuan ($10,000).
The China Association of Automobile Manufacturers issued a statement urging a halt to the reductions, citing a story in Chinese official media that stated: "Attention should be paid to prevent such acts from devolving into price wars."